Restaurant to offer Thanksgiving meal to needy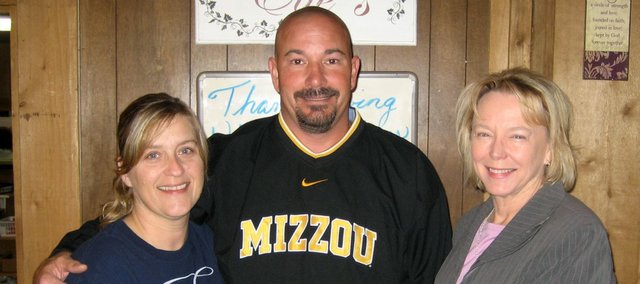 Elle's Diner is looking to brighten up Thanksgiving Day for local residents.
Owners Rik and Leisa Perkins are teaming up with the Tonganoxie Ministerial Alliance and Good Shepherd Thrift Store and Food Pantry to offer free Thanksgiving meals at the restaurant, 1212 E. U.S. Highway 24-40, to the needy on Thanksgiving Day.
Leisa Perkins said she would be giving tickets to the ministerial alliance and thrift store to distribute to those in need.
Perkins said she hopes to serve 200 to 300 people.
"The Lord has blessed our business and we would like to give it back to the community," she said.
Elle's staff is volunteering its time, and the restaurant is providing the meal. People also are welcome to donate to the cause, whether it be through monetary donations or through volunteering on Thanksgiving, Perkins said. She noted that a family came into the restaurant and was asking about somewhere to serve others on Thanksgiving, as the family didn't have other family in the area. Perkins let the family know about the Thanksgiving meal at the restaurant.
The capacity at Elle's is 99, so Perkins is hoping to have a continuous full house through the midday hours, she said, though actual times for the event still are in the works.
For more information, contact Elle's Diner at (913) 417-7070.