LCDC

offering career program for high-schoolers at Justice Center in Leavenworth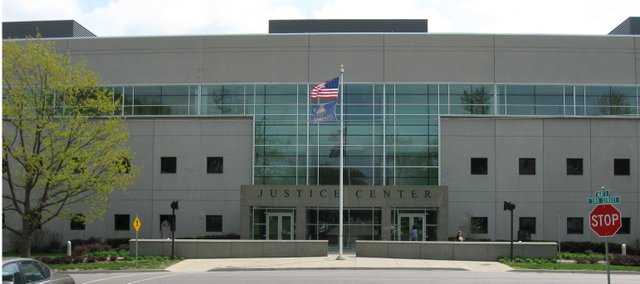 A group of area high school students will head to the Leavenworth County Justice Center in Leavenworth next week to learn about career opportunities in different areas of the justice system, from corrections to law enforcement to social services.
The event will be the latest in the Leavenworth County Development Corporation's classroom-to-career program, LCDC economic development coordinator Cecilia Harry said at the group's monthly board meeting Thursday at the Tonganoxie VFW Post.
"The lineup is coming together very well," Harry said Thursday.
Students are scheduled to come from Basehor-Linwood, Lansing, Leavenworth, Immaculata and Pleasant Ridge high schools to the event, Harry said after the LCDC meeting.
Leavenworth County Commissioner John Flower will serve as master of ceremonies, and students will hear about possible career paths from officials with the Leavenworth County Sheriff's Office, the Leavenworth Police Department, the private Leavenworth Detention Center and several social-service agencies involved with the justice system. They'll also tour the county jail and the emergency dispatch area in the Justice Center.
Harry said the classroom-to-career program was designed to show students that, wherever they go to complete their education, there will be job opportunities in Leavenworth County available for them when they're done.
"We want them to come back," Harry said, "come back to their hometown and use their skills to fill the really unique opportunities that are here for them."
TONGANOXIE A POSSIBLE SITE FOR TWO BIOSCIENCE BUSINESSES
Also at Thursday's LCDC board meeting, executive director Steve Jack gave an update on two bioscience companies considering moving into facilities in Tonganoxie.
One of those projects could eventually bring more than 100 jobs to the area, Jack said. Earlier this month, LCDC proposed an existing manufacturing facility in Tonganoxie for that project, which would be an arm of a company based outside the state of Kansas, he said.
The Tonganoxie facility is the only contender in the Kansas City area or the state of Kansas, Jack said, and the Kansas Bioscience Authority and the Kansas Department of Commerce have each offered incentives for the company to come to Tonganoxie, as well.
"I'm cautiously optimistic about that one," Jack said. "It'd be a big deal."
Tonganoxie is the only contending location for another smaller bioscience project, Jack said. That prospect, which Jack mentioned at the LCDC's September board meeting, would be part of a startup company creating a cardiac therapeutic injectable product.
The proposed facility, which would use pigs for testing, would likely create about four jobs immediately and 10 eventually, Jack said.
"It's a very small project," Jack said.