Tonganoxie Elementary School students share turkey preparation tips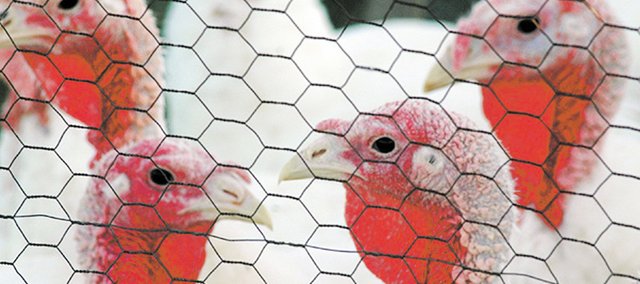 Tonganoxie Elementary School third-graders recently had a writing assignment with the question "How do you make a turkey?" We've added headlines to each of these submissions, but they the essays themselves are printed as received.
Here are some of the responses from Nancy Patton's class:
Head to the meat store
By Josh
I think you buy it at a meat store. Next you put some spicey spices on it. Then you put it in the oven and cook it for about ten minutes. Last, you take it out of the oven and eat it.
100 degrees a good temperature
By Destiny
First you go to the store and get all of the stuff you need. Then you find a turkey and cook it. The temperature is about 100 degrees. You can use salt, pepper, and flour. Before you eat it you have to cut it up so you don't choke.
Actually, try 600 degrees
By Hestin
First you buy the turkey and take it home. You cook it for an hour at 600 degrees. Then you skin it and stuff it and put dressing on it.
Much to remove
By Ian
First you buy a turkey from the store then when you get home take out all of the organs and other gooey body parts. Next you put it in the oven for 70 minutes (If you want it to get extra crispy). Add a little bit of parsley, salt and pepper. Stuff it with cornmeal and finally you can eat it. Have a great Thanksgiving!
10 steps to the perfect turkey
By Cadence
• Go to the store and get a turkey
• Unwrap the turkey
• Skin the turkey
• Stuff the turkey
• Spice the turkey
• Put it in the oven at 6.3 degrees
• Then out it on the table
• Wait for all of my guests to come
• When they are all there we sit at the table
• When everyone finds a seat we eat it