Sewer rate hike delayed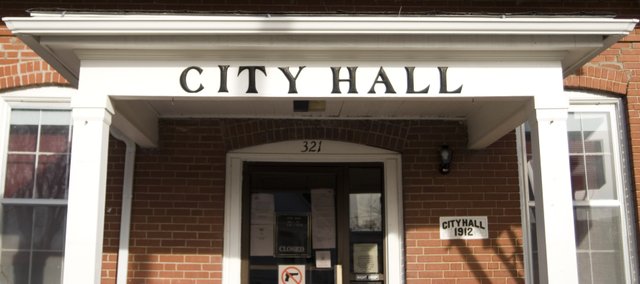 The Tonganoxie City Council's request from more information before approving a proposed 5 percent sewer rate increase will give city customers a month's reprieve before higher rates show up on bills.
Assistant City Administrator Kathy Bard proposed Monday to the council the sewer rate be increased 59 cents per month for the first 1,000 gallons. The increase, which Bard requested go into affect on January bills, was needed to arrest a drain on the wastewater department's year-ending cash balance, which has been shrinking the reserve at about $80,000 a year since 2008, she said.
The increase would provide the department with about $14,000 a year, which coupled with staffing changes that would transfer wastewater employees to the water department, would help stabilize its reserves, Bard said.
"It's not a large influx of revenue," she said. "I would recommend we look at this again in March to see where we are at.
"We should have done this at the beginning of the year."
There was no opposition to the proposed rate increase on the council. On the contrary, council members wondered if it was enough and what the effect of the staffing changes would be on the water department.
Councilman Chris Donnelly asked that Bard present that information at the council's Dec. 12 meeting before the council approved the rate increase. Bard said she would, but that even should the council approve the sewer rate increase at that meeting it would be too late to apply it to the January bill.
In other business, the council:
• Learned the Leavenworth County Port Authority would consider the city's request of help with the new industrial park at its Wednesday meeting.
• Set a public hearing for year-end 2011 budget amendments for the Dec. 12 council meeting.
• Scheduled a special meeting to consider the city administrator search for 7 p.m. Monday at City Hall.
• Appointed Bard to succeed City Administrator Mike Yanez as the city's alternate voting member on the Leavenworth County Development Corporation when Yanez's contract expires Jan. 1 and until a new city administrator is hired. Likewise, Bard was appointed as the city's non-voting representation to the Leavenworth County Port Authority for the same time frame.
• Approved appropriation of $100,000 to Leavenworth County as the city's annual payment for improvements to County Road 1.
• Approved payment of $7,398 to BG Consultants for design work on the Chieftain Trail phase II project.
• Approved payment of $24,102 to First State Bank & Trust for semi-annual lease purchase payments on two fire trucks.
• Approved payment of $14,900 to National Sign Company to purchase of federally mandated highly reflective street signs.