City of Tonganoxie to seek bids to raze 2 condemned buildings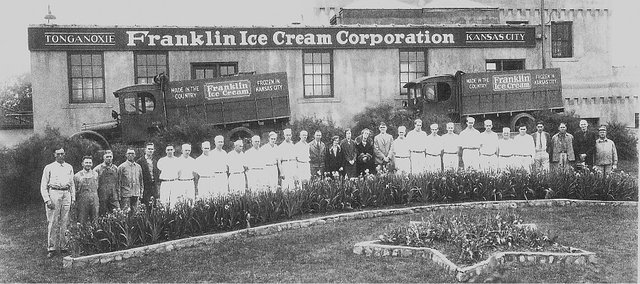 The city of Tonganoxie will start moving to demolish two buildings the city council condemned in May.
At its Sept. 26 meeting, the council authorized city staff to get bids to tear down a building on the southwest corner of Laming Road and U.S. Highway 24-40, and a larger structure at 1000 E. First Street. The building is commonly known as the old creamery because of its history as the local collection site for the Franklin Ice Cream Corporation.
The action came after a 90-day period expired after the buildings had been declared unsafe and dangerous, and after a public hearing in June at which the owners — Wanda Bjorgaard of the Laming Road property and Pete Depetre of the old creamery — could have expressed reasons why the structures condemned or ordered repaired.
Depetre did attend a subsequent council meeting to complain about the city's action, but City Administrator Mike Yanez said that since that time neither owner contacted the city about the structures or took action to correct any of the issues identified by the city.
The two buildings moved through the condemnation process on a shared timeline, but their fates will now diverge.
Yanez said the building at Laming Road was a simple pole barn a city crew would raze when it had time.
Bids would be taken to demolish the old creamery, Yanez said. But he said that would not happen until the city knew more about the building.
"We don't know what we're dealing with there," he said. "We're going to have to have it tested for asbestos before we can tear it down."
The city will attempt to recoup its expenses through liens against the properties.