USD

464 earns 10 Standard of Excellence designations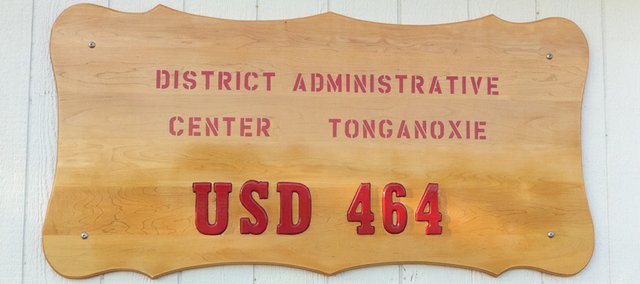 Tonganoxie and McLouth school districts received several Standard of Excellence honors this week.
The Kansas Department of Education announced the Standard of Excellence honors as part of its 2011 Kansas Report Card this week, including 10 awards for Tonganoxie and five for McLouth.
The awards were based on state assessment tests students took last spring.
Tonganoxie earned Standards of Excellence honors building-wide in reading and math at Tonganoxie High School, as well as math in fifth grade and reading in sixth, seventh and eighth grades and building-wide at Tonganoxie Middle School. For Tonganoxie Elementary School, Standards of Excellence awards went to third- and fourth-grade math, as well as a building-wide award.
Tonya Phillips, director of educational programs for the Tonganoxie school district, said the awards were a testament to hard work throughout the district.
"We're certainly proud of the schools and the effort they've made," Phillips said.
For an example, Phillips pointed to the multi-tiered systems support at the middle school. The program allows for teachers to assess reading levels of each student and how they can move those students up to higher levels.
"That's why their reading scores have gone way up," Phillips said.
In the fifth grade, percentages increased from 81.8 percent proficient in 2009-10 to 88.5 percent in 2010-11. For sixth-graders, it was 91.3 percent in 2009-10 and 90.8 percent and 2010-11. For seventh-graders, the percentage jumped more than 5 percent, from 91 percent in 2009-10 to 96.6 percent in 2010-11. And for the eighth grade, the jump was almost 8 percent, from 84.8 percent in 2009-10 to 92.3 percent in 2010-11. The biggest jump for a class was the fifth grade with an 81.8 percent proficiency in 2009-10 and then those students being 90.8 percent proficient as sixth-graders in 2010-11.
The 10 Standard of Excellence designations USD 464 students achieved on the test last spring improved on the seven such awards they earned the previous year.
In McLouth, the high school and middle school earned these awards: reading for seventh and eighth grades and building-wide at MMS and building-wide for math and reading at MHS.
"I'm happy about it," said Mike Bogard, principal at McLouth middle and high schools. "I think it's a testament to how hard our staff and students worked."
Bogard also noted that the bar is raised every year because of increased standards each year through No Child Left Behind legislation.
MHS did not earn the Standard of Excellence in reading when the designations were released last fall, but this was the fourth consecutive year the high school has attained Standard of Excellence in math.