McLouth plans for big homecoming festivities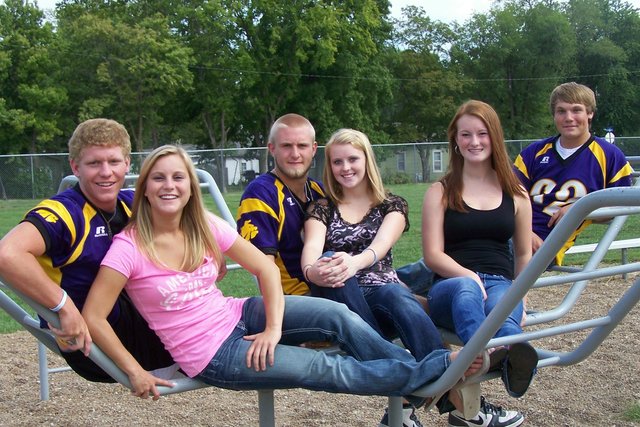 McLouth High School's homecoming festivities get under way Tuesday with its first dress-up day of the week and student competitions.
The theme for Tuesday will be Senior Citizen Day: "The Good Ole Days." Students also will participate in Project Runway, McLouth's Got Talent and Best Dance Crew.
On Wednesday, Sept. 21, the theme is Retro 70s/Hippie Day. That evening, there will be a Buff and Tuff boys volleyball match at 6:45 p.m., as well as a Powder Puff girls football game at 7:45 p.m. Following those games will be a scavenger hunt at 8:30 p.m. and a bonfire with s'mores at 9 p.m.
Thursday, Sept. 22, is Animal Day, and Friday, Sept. 23, is Purple and Gold/McLouth T-shirt Day.
A parade through downtown McLouth will start at 2:05 p.m. Friday, Sept. 23. The theme for this year's parade is Bulldog the Buffaloes, as McLouth plays the Sunrise Academy Buffaloes that night in football.
A tug-of-war among high school classes will start at 2:20 p.m., while candidate games will begin at 2:40 p.m.
A pep rally with cheerleaders, coaches and the cross country, volleyball and football teams will start at 3 p.m.
King candidates for this year's homecoming are Shawn Dailey, son of Nancy and Mike Dailey; Alex Courtney, son of Jennifer and Mike Courtney; and John Berry, son of Dacia and John Berry.
Queen candidates are Terri Stewart, daughter of Stacy and Chris Stewart; Kelsey Campbell, daughter of Shawnda and Mitch Campbell; Alex Courtney, son of Jennifer and Mike Courtney; and Ally Bristol, daughter of Amie and Shawn Bristol.
The crowning will take place during halftime of the McLouth High-Sunrise Christian Academy football game Friday, Sept. 23, at Stan Braksick Sports Complex. The game starts at 7 p.m.
Homecoming activities will conclude with the dance, scheduled for 9:15 p.m.-12:30 a.m., in the purple gymnasium at the school. Cost is $5 per person.