USD

464 board approves facilities use plan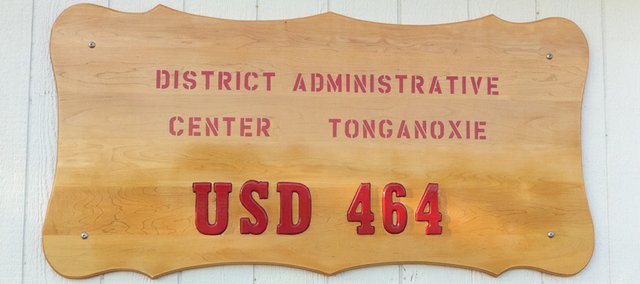 New guidelines for renting of school district space for outside activities were approved at Monday's Tonganoxie school board meeting.
The board approved the documentation, 7-0, for facility use fees.
Some of the highlights of the guidelines:
• School-related organizations, special civic/city functions and philanthropic groups, such as PTA, PTO, Boy Scouts and Girl Scouts, will not be charged for school use, though custodial overtime charges may apply if custodians are needed outside their normal schedules.
• Private and other community groups, such as pick-up basketball groups, churches, sport groups, clubs, dance groups and family reunions, can use facilities for a fee. Elementary general area fees are $50 for the first two hours and $25 for each additional hour. In the elementary gym/kitchen area/cafeteria, the minimum charge for the first two hours is $60 and $30 for each additional hour. The same rates apply for secondary general areas. And for secondary gymnasium/kitchen area/cafeteria, the minimum charge for the first two hours is $100 and $50 for each additional hour.
• For-profit groups, such as sports camps, business-related events or situations in which admission is charged, will need to pay higher rates. The minimum charge for elementary general areas is $80 for two hours and $40 for each additional hour. The minimum charge in elementary gymnasium/kitchen area/cafeteria areas is $100 for the first two hours and $50 for each additional hour. In secondary general areas, the minimum charge is $100 for first two hours and $50 for each additional hour. And for secondary gymnasium, kitchen area and cafeterias, the fee is $150 for the first two hours and $60 per additional hour.
The fee guidelines also include a requirement for each group to provide a certificate of insurance. Superintendent Randy Weseman said one-day insurance plans were available through insurance companies for groups that might need it.
Board member Leana Leslie spoke of instances in the past of custodians being asked to donate their time to groups that use district facilities. Weseman said such practices could be in violation of the Fair Labor Act.
"You've got to be really careful with your employees," Weseman said. "We pay for you when you work. And when you're off, you're off."
In other business, the board:
• Approved, 7-0, a senior agreement at the high school. THS principal Jamie Carlisle spoke to the board about the agreement, which would allow seniors, in their final semester of school, to take time out of their school days to work at a job or take classes from area colleges and universities.
Carlisle said other schools offer the agreement and, he said, it can take away some apathy seniors might have in their final semester, when they otherwise may enroll in courses not needed to graduate simply to fill up their schedule for the semester.
The principal reported that 104 seniors showed interest in the agreement, which is contingent upon the students meeting various criteria. For instance, students participating in Kansas State High School Activities Association activities are required to be enrolled in a certain number of hours each semester in which they participate.
Board member Diane Truesdell voiced concern about the THS campus being more open and students coming and going more frequently.
Carlisle said administrators would work with students so that they would have classes scheduled at a certain time during the day and then be out for work or college courses the other portion of the school day.
Carlisle added that the school already has students who graduate early and then return for graduation ceremonies. In addition, some students already are off campus for technical-school courses as well.
Board member Kathy Baragary requested that the board be made aware of such decisions in the future before they are implemented. Weseman took blame for the miscommunication, saying he understood that the agreement had been discussed with the board before he arrived this summer.
• Approved, 7-0, the first reading of board policy code A. Weseman presented the first installment of an updated board policy code. He consulted with school administrators and other officials in making proposed revisions.
• Approved, 7-0, the resignation of Mark Elston as THS football coach.
• Approved, 7-0, the hiring of Matt Bond as THS head football coach for the remainder of the season. Bond had been a longtime assistant. The board also unanimously approved the hire of Holly Currie as assistant girls basketball coach at Tonganoxie Middle School.
• Met in executive session for 15 minutes to discuss issues relating to student privacy. Weseman, Carlisle and Tonya Phillips, director of educational programs, joined the board for the executive session.