Neighbor: Art Hancock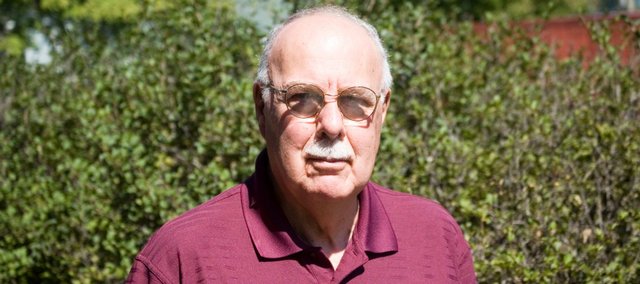 Occupation: Bank public relations
Family: Four children, three stepchildren, 10 grandkids and two great-grandchildren
Place of birth: Kansas City, Kan.
Q: When did you move to the area, and what brought you here?
A: I moved here when I was 5 years old when my parents bought a farm.
Q: What's the biggest risk you've ever taken?
A: Buying the Real Estate company from Tom Laming.
Q: What's the best piece of advice you've ever been given?
A: Try to learn something new every day.
Q: What three things would you want people to know about you?
A: I'm happy every day; I love sports, especially high school; and I'm a good listener.
Q: What did you want to be when you grew up?
A: Jet pilot; a cowboy; a teacher, it changed every day.
Q: What's your ideal vacation spot?
A: The Black Hills in South Dakota.
Favorite things
Song: "MacArthur Park" by Richard Harris
Color: Blue
Food: Just about everything except cucumbers. But I really like tacos and any kind of cheese.