Tellefson announces bid for Kansas Senate
Whether former Leavenworth County Commissioner would run in same race as Sen. Tom Holland uncertain because of redistricting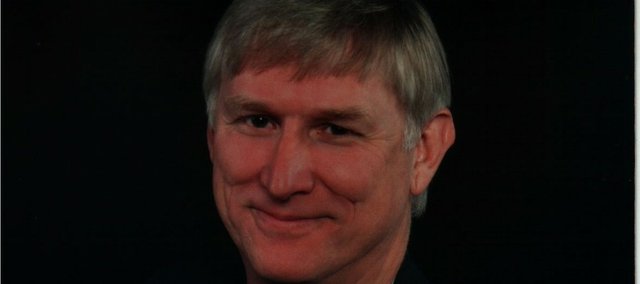 Saying he would like to lower the volume of political discourse, former Leavenworth County Commissioner J.C. Tellefson has announced he will run for the 3rd District Kansas Senate seat.
Or at least that's what he thinks.
Tellefson said although he currently lives in the 3rd District, he was unsure what Senate district would be his home after the Legislature redraws district maps in the 2012 legislative session. But whatever the fate of the 3rd District — which includes Leavenworth County with the exception of Lansing and Leavenworth, all of Jefferson County and eastern Douglas County — or the other districts that could include his residence, he was committed to a Senate run, he said.
"I've talked myself into this," he said. "This is something I've wanted to do for a long time.
"I want to quiet the discourse a little bit."
Currently, two sides in Topeka insist they have the right solutions and are unwilling to listen to ideas that don't fit their views, Tellefson said. They also represent their backers to the exclusion of those who don't agree with them, he said. That isn't practical in a district that has 30 percent Republicans, 30 percent Democrats and 30 percent independents, Tellefson said.
Tellefson backs up his words by saying he has nothing against 3rd District incumbent Democrat Tom Holland of Baldwin City. He also noted he was the second Republican elected to the county commission from the 1st District, that the city of Leavenworth dominates, and remains on speaking terms with those he defeated and lost to in two county commission races.
His four-year term on the Leavenworth County Commission would inform his positions in Topeka, Tellefson said. He remains critical of decisions the Legislature made to address its budget problems by shifting the burden to jurisdictions further down the taxing food chain. Those include cuts to demand transfers and the state's decision to end property taxes on business equipment as an incentive to attract and grow business.
That incentive should have been left to local government officials, who know best what their constituents want and can afford, Tellefson said.
"It's easy for me to say as a state senator that all business property is tax free," he said. "The lion's share of business property tax goes to school districts, counties and cities.
"That would be like me as a county commissioner to say to a business coming into the state, it didn't have to pay state income tax. It's really easy for somebody to give something away when they don't have any skin in the game."
The elimination of business property tax is water under the bridge but offers an example of the willingness of legislators to say they held the line on taxes when they solve their problems by forcing local governments to increase taxes, Tellefson said.
His experience on the county commission also gave him experience in eliminating waste in government, Tellefson said. In 2008, the commission eliminated 21 county positions through reorganization and elimination of jobs, although only three employees were ultimately released, he said.
"Taxes stayed low," he said of his term on the commission. "We did have to raise taxes some, but by far less than the 12 percent cost of living increase and while having to endure state actions."
The big issue next fall will be jobs and the economy, Tellefson predicted.
"The best thing I can do is create an environment to create jobs," he said. "That means good-paying jobs, not just jobs created by government, which is a taxpayer employment program."
Tellefson graduated from Hiawatha High School in 1971 and received his bachelor's degree in journalism from Kansas State University in 1975. He joined the U.S. Navy in 1974, serving full time from 1975 to 1995 as a flight officer. He was a stockbroker from 1997 to 2004. After an unsuccessful run for the Leavenworth County Commission in 2002, Tellefson won the 1st District commission seat in 2006 and did not seek re-election in 2010.