5 Questions: Shear Madness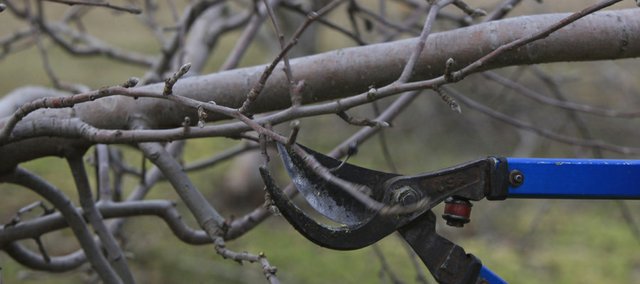 Q: Isn't fall ideal for pruning trees?
A: Each fall our office receives a number of calls about pruning. The callers are really not asking a question, but are rather seeking permission. For some reason, people feel the need to prune in the fall. Fall is not the time to prune trees.
Q: Why not prune in the fall?
A: It is important to remember that a pruning cut does result in an injury to the plant. Just like in humans, cut tissue is wounded and time is needed for it to heal. Fall pruning creates an open wound for a longer period of time.
Q: When is the best time to prune trees?
A: Ideally, we would like for the cut wound to heal (seal over) as rapidly as possible. An open wound can be the entry path for insects, disease, rot and decay. For this reason, pruning trees is best done in late winter. At this time of the year, the cut wound is created just before the season of active growth and the plant can start the repair process.
Q: Why do tree companies prune in the fall?
A: Tree companies like to prune in the fall months because the weather is nice and the additional customers helps with their all-important cash flow. I think whether you prune in the fall or late winter should be a case-by-case decision based on the needs of the tree.
Q: Are there exceptions to the pruning rule?
A: Dead, broken or hazardous limbs can be removed any time of the year. If the pruning is for this reason, then go ahead and schedule the job. But leave the removal of major limbs or structural pruning to late winter.