Patriots Day parade Saturday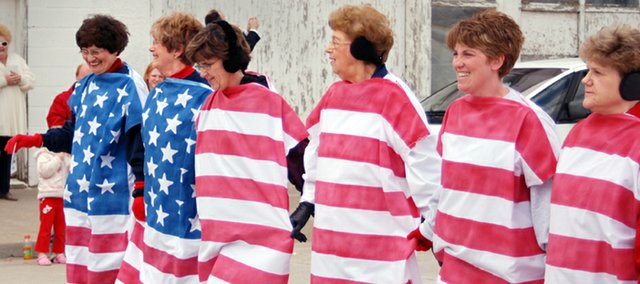 The 14th annual McLouth Patriots Day Parade will be Saturday, April 21, in downtown McLouth.
This year's festivities will include an appearance by the Mahaffie Stagecoach.
Earlier in the day, there will be a pancake feed from 8-10:30 a.m. at the fire station. McLouth United Methodist Church is playing host to that event.
Other activities include a petting zoo, pony rides, vendors, serving of homemade ice cream, McLouth Medical Clinic Health Care from 11 a.m.-1 p.m., a visit by the Fort Riley Mule Team and soldiers and someone portraying George Washington. In addition, there will be a military memorabilia display, a children's parade at 11 a.m., library quilt and basket raffles and a bake sale.