Neighbors: JoAnn Maciaszek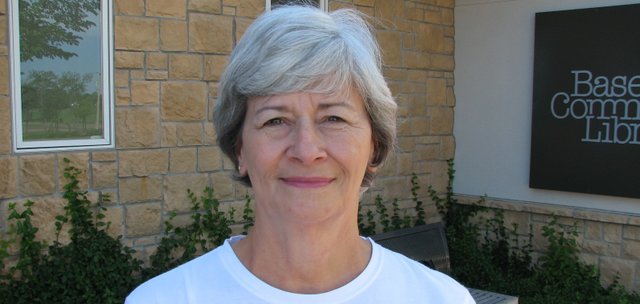 Occupation: Retired and loving it!
Place of birth: Dallas County, Mo. (but never to be confused with a Mizzou fan!)
Family: Husband, Paul; daughter, Connie; granddaughter, Kelsie; son, Nick; daughter-in-law, Jenny; and my hero, our son David, lost to cancer at age 18 in 1994.
Q: When did you move to the Basehor area and what brought you here?
A: We moved to Basehor from Overland Park in 1977. We wanted our children to grow up in open spaces with fresh air. We also wanted to avoid the I-35 commute!
Q: What's the biggest risk you've ever taken?
A: Leaving a good job to stay home and raise my children. It turned out to be the best decision that we ever made as a family.
Q: What's the best piece of advice you've ever been given?
A: My grandfather told me that I could do anything that I wanted to do, if I was willing to work hard and make it happen.
Q: What three things would you want people to know about you?
A: I am an avid reader, an adventurous cook and a quilter, and have been married to my best friend for 38 years. I am also a KU Jayhawk basketball fan, both men's and women's teams. (I obviously can't count!)
Q: What did you want to be when you grew up?
A: I grew up on a farm, so I knew that I didn't want to be a farmer. How I ended up on 10 acres in Basehor is a mystery!
Q: What's your ideal vacation spot?
A: The Rocky Mountains in Colorado during the summer.
Favorites:
Song: "Crying" by K.D. Lang or Roy Orbison
Color: Red
Food: My husband's grilled salmon or anything on Free State Brewery's menu!