Sporting
K.C.

wins first

U.S.

Open Cup title since 2004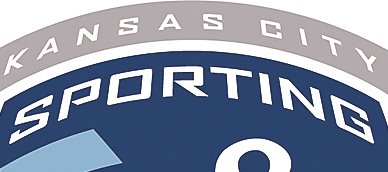 KANSAS CITY, KAN. — After three hours, it was all on goalkeeper Jimmy Nielsen to deliver Kansas City its first pro sports trophy in a long while.
He stood there, shifting his feet back and forth, waiting for Seattle Sounders FC forward Eddie Johnson to take his penalty kick. Sporting Kansas City midfielder Paulo Nagamura had just buried the attempt he was allowed to retake after Seattle goalkeeper Michael Gspurning stepped off his goal line prematurely.
Johnson stood there before Nielsen, still, and lifted his shot above the keeper's head and into a crowd that would soon be beside itself in ecstasy.
Nielsen, arms outstretched and mouth agape, darted toward his charging teammates. He slid on his knees as they crowded him, celebrating their 3-2 victory on penalty kicks after a 1-1 draw.
It didn't come easy for Kansas City, this championship. After waiting years — the club won the Cup just once before, in 2004 — they waited and waited some more until it finally arrived.
In the 84th minute, the contents of Livestrong Sporting Park collectively hushed as Kei Kamara lined up in front of the net to take a penalty kick. Moments later, after all the waiting, the stadium erupted as Sporting KC was six minutes away from the Lamar Hunt U.S. Open Cup. But just a few moments after that, Seattle Sounders FC, looking for its fourth consecutive such cup, put the match right back where it started when midfielder Mauro Rosales' free kick just two minutes after Sporting KC's go-ahead goal found Zach Scott for a successful header.
Fittingly, the ensuing extra time wasn't enough and the 99th Lamar Hunt U.S. Open Cup went to penalty kicks.
Of course, the U.S. Open Cup doesn't count toward the MLS standings, yet its final was played as though it was more important than all other regular season contests to precede this year. The cup's 99th incarnation makes it the oldest tournament in United States soccer.
Livestrong Sporting Park's 18,863-strong became the first standing-room-only crowd for a Lamar Hunt U.S. Open Cup championship game in the tournament's nearly century-old history.
It was a crowd that sat through an early onslaught of rain, hail and lightning, waiting 40 minutes past the scheduled start time and showing no ill effects.
Four Seattle players received yellow cards and one red card in match that saw its share of fouls — Sporting KC racked up 16 penalties while Sounders FC earned 18.
Sporting KC began each half by attacking, and went on to out-shoot Seattle 18-8 (six shots on goal to Seattle's two).
Sporting KC (12-7-4, 40 points) returns to league play at 7:30 p.m. Saturday when it hosts D.C. United (11-7-3, 36 points). Sporting KC is tied atop the Eastern Conference with the Houston Dynamo.