Tractor pull makes some noise at county fair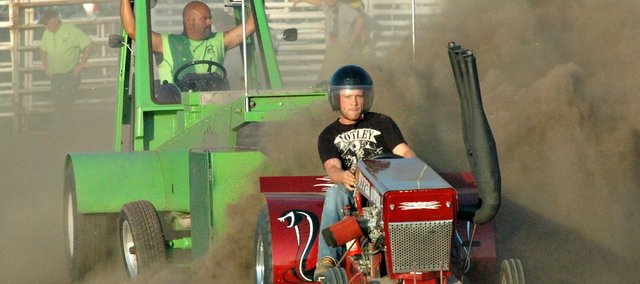 Photo Gallery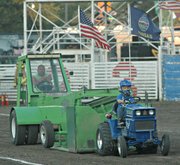 Tractor pull and motorcycle riding
Fair goers got the chance to experience the thrill of competitive tractor pulling Thursday at the Leavenworth County Fairgrounds. Seth and Luke Gray of Tonganoxie also performed motorcycle stunts throughout the competition.
Revving engines could be heard from several blocks away Thursday night when the Hot Rod Garden tractor pull got under way at the Leavenworth County Fairgrounds.
Drivers in 22 classes ranging from stock to V-8 met to see who could pull a weight transfer sled the farthest distance. Spectators were also treated to motorcycle stunts by Tonganoxie natives Seth and Luke Gray throughout the competition.