THS

2012

ACT

scores in line with state averages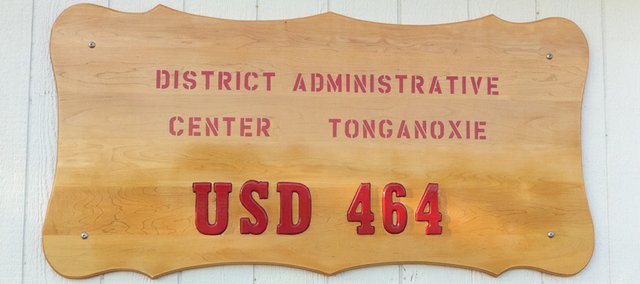 Tonganoxie High School was in line with or above the state average in ACT test scores this year.
ACT score data was released this past week and THS was at or above the state average in all areas except math. In 2012, 93 THS students took the ACT, part of 23,907 across Kansas.
Tonya Phillips, USD 464 director of educational programs, said it was good to be above or at state averages, but the district also can build on those marks.
"There's always room for improvement," Phillips said. "We're always looking for improvement. Anytime we get any test score we look to improve."
Phillips said the district would be looking at how it prepares students for the ACT and see whether it can improve preparations.
Tonganoxie's scores, with the state average in parentheses: English, 21.6 (21.3), math, 21.3 (21.8), reading, 22.6 (22.3) and science, 21.9 (21.7). The district's composite score was 21.9, which was on par with the state's average.
THS students' highest mark of 22.6 in reading was the highest in the past five years and a full-point jump from 2011.
The 93 students participating marked the highest number since 2008 when the same number took the test. The number has fluctuated since then: 66 in 2009, 92 in 2010 and 2011 in 71.
Asked about the fluctuation from year to year of students taking the ACT, Phillips said she didn't see any real trends.
"I think it could it just be the class size," Phillips said.
She would like to see more students take the test, "but realistically, if they're going into the military or the work force, they don't need to take the ACTs."