Five questions: On shaky ground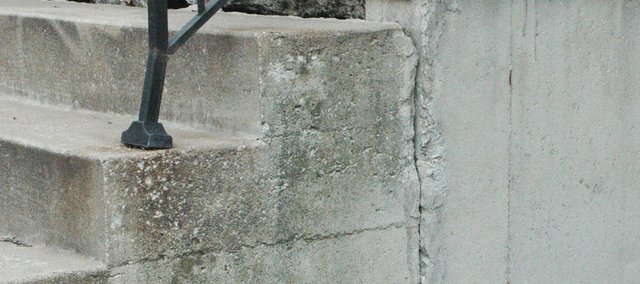 Joe LaGue, general manager for Olson Foundation Repair in Olathe, discusses foundations problems caused by the drought.
Q: Why does a drought affect foundations?
A: Most of the homes in this area are built on an expansive clay base, and that clay shrinks and swells depending on its moisture content. As that soil dries out, it shrinks up, so what is sitting on that soil will move.
Q: Are there any further causes for foundation settlement?
A: Large trees pulling moisture from the area near a foundation can accelerate settlement. You can have a lot of settling in the area where that tree is, so you can have one part of your house settling differently than another part of your house.
Q: What are some signs of settlement to look for?
A: You'll see cracks around windows and doors in the sheetrock and cracks in brick work. You'll see doors and windows that don't operate correctly. Some of the settlement that's happening will correct itself if we get some moisture, but not all of it.
Q: Will problems get worse once the ground freezes?
A: The ground freezing may have an affect on driveways and slabs that have settled, but the ground only freezes down two to three feet maximum in this area, so that shouldn't hurt foundations.
Q: Is there anything you can do to prevent future problems?
A: People should be watering their foundations, an inch to an inch and a half of water each week, before it freezes. But you have to be consistent, and don't water just up against the foundation but around the house, especially around trees. If you haven't watered it until this point, it will be very hard to get the moisture to that depth.