Debate on to state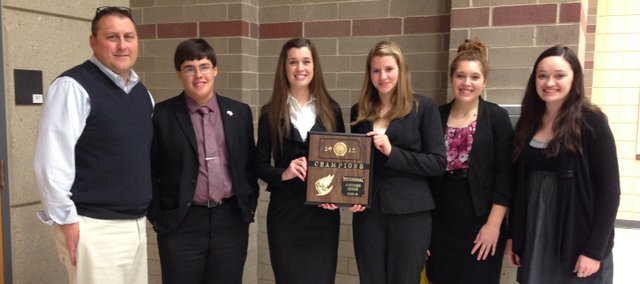 The Tonganoxie High School debate team will be right at home in more ways than one next month.
THS will play host to the Class 4A and Class 3-2-1A state tournaments in January.
The THS four-speaker team also advanced to the state tournament for the 20th consecutive year in the Class 4A Regional Four-Speaker Tournament during the weekend at Olathe Northwest High School.
Tonganoxie High finished in first, just ahead of Spring Hill and Rock Creek. It took 12 victories in 14 rounds for THS to win the regional.
Christopher Tiner and Hunter Cook, the squad's negative team, went undefeated at 7-0. The affirmative team, Hannah Pray and Austin Harris, finished 5-2. That was the second-best affirmative record at the tournament. Alternates were Annie Holton and Kate Ebbert.
This year's squad will look to add to the accomplishments of the past 20 years at the state tournament January 12 and 13 in Tonganoxie.
"That streak includes roughly 100 students committed to excellence over the past two decades," Harrell said.