Five questions: Cards of love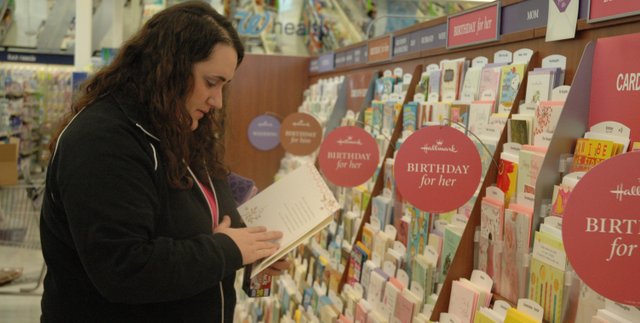 As Valentine's Day approaches on Tuesday, scores of people are sure to head to the greeting card racks. Below, the U.S. Greeting Card Association provides some facts and figures about Valentine's cards.
Q: How many greeting cards will be exchanged on Valentine's Day this year?
A: The Greeting Card Association estimates that approximately 150 million greeting cards will be purchased for Valentine's Day this year in the United States. This figure is based on member company sales and does not include children's packaged valentines for classroom exchanges.
Q: Where does Valentine's Day rank among other holidays in the United States, in terms of greeting cards?
A: Valentine's Day is the second largest holiday for giving greeting cards, behind Christmas.
Q: How will Valentine's card sales in 2012 likely compare to 2011 figures?
A: The Greeting Card Association expects the number of greeting cards purchased for Valentine's Day to hold relatively steady from last year's estimate of approximately 160 million Valentines purchased. Historically, more valentines tend to be exchanged when the holiday occurs on a weekday — as it will again this year with Feb. 14 falling on a Tuesday.
Q: What varieties of Valentine's Day cards can customers find nowadays?
A: Valentine's Day cards are available in a wide range of price points, from 99 cents for a simply printed, unembellished greeting card to $10 or more for one with special enhancements such as embossing, die-cutting, foil-printing, hand-detailing, licensed characters, 3-D lenticular motion or light and sound effects. Although designs and verses range from traditional to contemporary to humorous, hearts and flowers continue to be the most popular motifs, and red and pink remain the top colors for Valentine's Day cards.
Q: When did the custom of giving cards on Valentine's Day develop?
A: Valentine greetings have been exchanged since the Middle Ages in Europe. In 1850, Esther Howland, an American printer and artist, was among the first to publish and sell Valentine's Day cards in the United States.