Neighbors: Blake Waters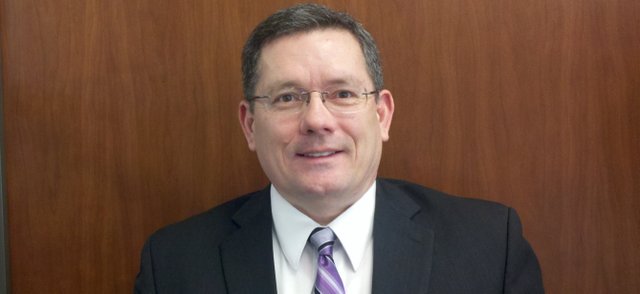 Occupation: Basehor/Piper market president, First State Bank & Trust; president, Basehor Chamber of Commerce
Place of birth: St. Francis
Family: My wife, Kathryn, of 32 years; my son, Nate Waters, a captain in the U.S. Marine Corps, and my daughter-in-law Erin; and my daughter, Sarah Beardslee, a licensed professional counselor, and my son-in-law Michael.
Q: When did you move to the Basehor area, and what brought you here?
A: I moved here in 2006, for career advancement.
Q: What's the biggest risk you've ever taken?
A: Helping to open a new charter bank in Elkhart.
Q: What's the best piece of advice you've ever been given?
A: That if I would confess with my mouth that Jesus is Lord and believe in my heart that God raised him from the dead, then I would be saved from hell. I did, and I do.
Q: What three things would you want people to know about you?
A: I enjoy meeting people and building relationships within our community. Faith, family and friends are what I'm all about.
Q: What did you want to be when you grew up?
A: I was raised on a family farm and always thought that I wanted to be back on the farm. God had other plans for my life.
Q: What's your ideal vacation spot?
A: Spending quality time with our family wherever and whenever possible.
Favorites:
Song: "Lead Me" by Sanctus Real
Color: Blue
Food: Ribeye steak