Tonganoxie police station could be decided in 2 weeks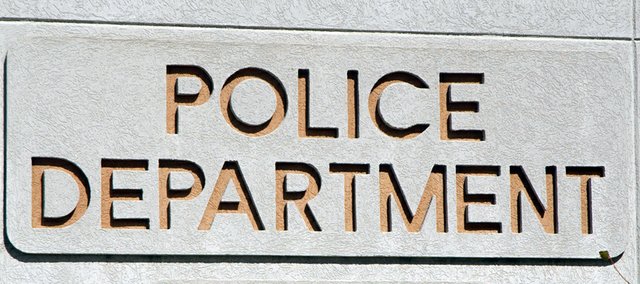 A site for a new police station could be selected at the next city council meeting.
The council heard proposals Monday night from the owners of the two finalists: Everlasting Specialties, owned by Steve LaForge and Jim Bennett, and the former Famous Stars video, owned by John and Jan Shoemaker.
Everlasting Specialties, at 725 Laming Rd., is about 5,500 square feet with potential to add on and expand to 10,000 square feet.
The former Famous Stars, 302 Shoemaker Way, is about 4,000 square feet with some room for expansion as well, though specific measurements were not mentioned at the meeting.
LaForge said the turn-key price at Everlasting Specialties would be $875,000, while John Shoemaker's turn-key price was about $597,000. LaForge said his group would be willing to sell the business to the city if a decision isn't made by the end of the month, but the price would be good until the end of the month.
The council could make a decision at its next meeting, Feb. 27, but also requested that Springsted, its financial advising company, be available at the meeting to answer questions.
There have been indications that a new police station would require a levy of 6 mills, but Tonganoxie police Chief Jeff Brandau said at Monday's meeting that those projected figures from Springsted included debt projects that include the Fourth Street Phase III project, the fire station addition and Pleasant Street bridge matching funds.
The mill increase required to cover $1 million actually would be 1.92 mills.
Brandau said the average appraised home value in Tonganoxie was $152,746, which would be an assessed value of $17,565.79, for which a 1.92-mill increase would result in an additional $33.72 in annual property taxes.
For businesses, Brandau said a business with property value of $100,000 would pay $48 more in taxes, while a business valued at $250,000 would pay $120 more per year. A business valued at $1 million would pay $480 more annually with a 1.92-mill increase.
In other business, the council:
• Approved payment to BG Consultants for Chieftain Trail Phase II for $8,840.
• Approved payment to First State Bank and Trust for payoff of two 2009 Ford Crown Victoria police cars in the amount of $10,633.79.
• Approved payment to Mike Yanez for city administrator services for the first half of February, phone allowances and mileage reimbursements for $3,346.32.