Council selects police site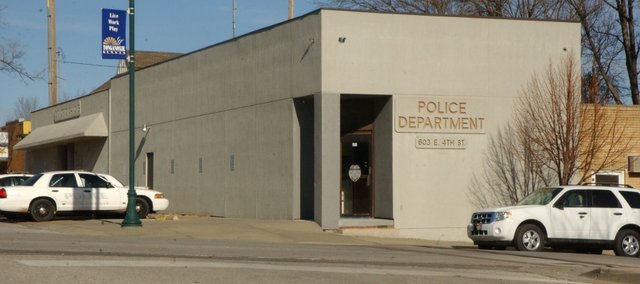 A long-term site has been selected for the Tonganoxie Police Department.
The council narrowly approved selection of the building at 725 Laming Rd., currently home to Everlasting Specialties.
The council voted, 3-2, with Bill Peak and Dennis Bixby casting the dissenting votes, to move forward with selecting the site. Owners of the business, Steve LaForge and Jim Bennett, say they plan to move their business to the downtown area. They formerly were in the historic depot in downtown Tonganoxie before moving to the Urban Hess Business Center.
The 6,000-foot building, which is being offered as turn-key, would cost $875,000. There is space available to double the size of the building if needed. It's estimated to take three months to renovate the building to meet police specifications. Not included in the price were an emergency generator, estimated to cost $15,000, and frontage stonework, estimated to cost $4,800.
The council selected the site over another finalist, 302 Shoemaker Way, owned by John and Jan Shoemaker. Their asking price for the former Famous Stars video store, fully renovated, was nearly $597,500.
Bixby and Peak voted against the selection, saying they were committed to keeping the police station in the downtown district and wanted to delay purchase until the city was in a better situation to incur debt.
The council next will look at financing options for the station, which likely will be a topic at the next regular meeting, scheduled for 7 p.m. Monday, March 12.
In the meantime, the police will have an office in the former Kansas Specialty Firearms store across the street from the station in downtown Tonganoxie.
The council approved the police department's temporary home at a special meeting last week.
For more on that story, see page 3.