5 Questions: E-book advice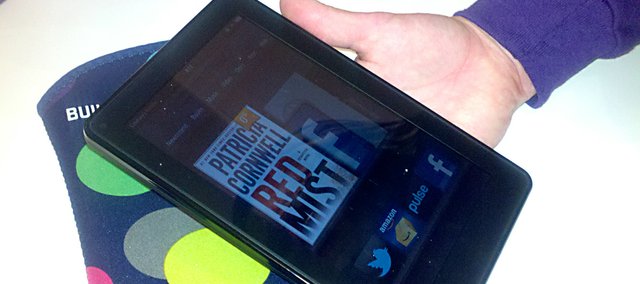 The new Kindle Fire is among e-readers now on the market. As the popularity of e-readers and e-books increases, the Better Business Bureau warns, so grows the likelihood of associated scams. Below, the BBB offers its tips for avoiding e-book scams.
E-readers sales were hot this holiday season: Apple reportedly has sold more than 28 million iPads since the device was first introduced in 2010; sales of Amazon's new Kindle Fire reader are expected to approach nearly 5 million in the first two months on the market. But as the popularity of e-readers and e-books grows, so does the likelihood of related scams. We turned to the Better Business Bureau with our questions.
Q: What's your advice for avoiding an e-book scam?
A: Stick with authors you already know or those who have an established reputation. 
Q: How can I expand my reading list if it has only established authors?
A: If you decide to buy from an unfamiliar author, see if you can download a free sample (Amazon lets you do this) first to test the quality. Do a search on the book name or author to see what other people say or how many other books they supposedly have written. 
Q: Can I trust online reviews?
A: Don't be taken in by great reviews that accompany cheap e-books. They may be genuine or the writers may have been paid to produce them. 
Q: Some links appear inside my e-books. Is it safe to click on them?
A: There's a chance they might be hotlinks to both commercial and malware sites that load viruses onto your machine. Don't click on a link inside an e-book unless it's by an established, reputable author. Even then, it's advisable to visit their websites via your Internet browser rather than using the link.
Q: What can I do if I've bought a bogus e-book?
A: If you believe you've been scammed, seek a refund. You should also register your complaint with the seller's customer service department. And, if all else fails, do other readers a favor by writing an honest review of the book.