Tonganoxie City Council fills void in City Hall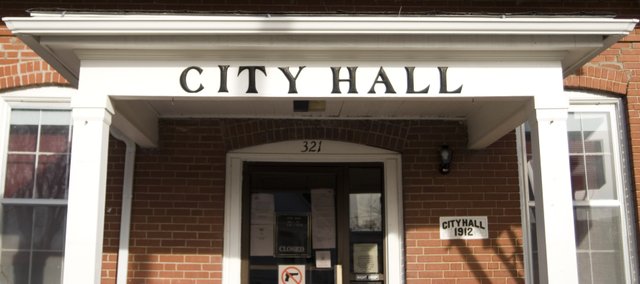 The Tonganoxie City Council agreed Monday to fill a void in City Hall with an agreement to keep Mike Yanez on as city administrator until his replacement starts this spring.
The council voted 3-2 in August not to extend Yanez's contract as city administrator when it expired at the end of 2011. However late last month, Kathy Bard, who was to be interim city administrator with the start of the year, informed the council illness would prevent her for carrying on her duties and she was taking extended medical leave.
The council unanimously voted Monday to enter into a month-by-month contractual agreement with Yanez for interim city administrator. Yanez will be paid $6,500 per month for a minimum workweek of 30 hours. As a contractor, Yanez will receive no benefits.
The council had previously agreed to an $11,000 contract with Art Davis Group Inc. of Lee's Summit, Mo., to guide the city administrator search. On Monday, the council voted to cap the firm's expenses at $4,000. The firm presented a revised schedule for the search, which would have the new city administrator on the job April 30.
In a related matter, the council approved a pay adjustment for Mary Conway, who was appointed acting city clerk with Bard's medical leave. Conway will now receive $26.05 an hour.
In other business, the council:
• Agreed to set a special meeting with representatives of the Tonganoxie Chamber of Commerce, the retail development committee and community business people for 6 p.m. Jan. 24. Mayor Jason Ward requested the meeting to establish common goals and after hearing that some downtown business people were considering establishing a separate organization outside of the chamber.
"There's just no point in that," he said.
• Learned that Ward, Councilman Chris Donnelly, Yanez and city engineer Brian Kingsley would meet Thursday with Leavenworth County Administrator Patrick Hurley and other key county staffers to discuss the city's request the county assist in the extension of utilities and infrastructure to the undeveloped industrial park south of the city near Leavenworth County Road 1.