Brownback to speak at
LCDC

meeting in Leavenworth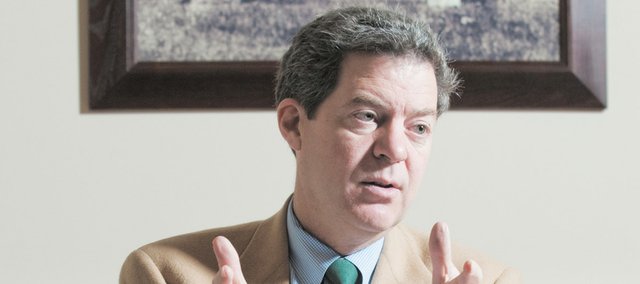 Gov. Sam Brownback will speak in Leavenworth next week at the Leavenworth County Development Corporation's annual meeting.
Brownback will be the featured speaker at the luncheon meeting, which will take place at 11:30 a.m. Friday, Jan. 20, at the Riverfront Community Center, 123 S. Esplanade St. in Leavenworth.
Tickets for the event are $25 each. Reservations are due by Friday, Jan. 13, and can be made by contacting Cecilia Harry of LCDC at (913) 727-6111 or charry@lvcountyed.org.