McLouth boys fend off Eagles in rematch, girls take 6th at
JC

North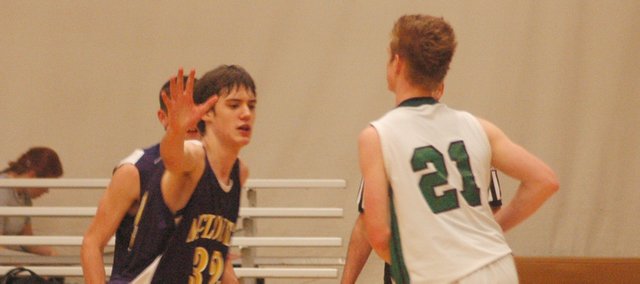 Just five days after McLouth hung on for a 49-46 overtime victory against Maranatha in its home tournament, the two squads met on the hardwood once again. This time, though, the Bulldogs were in enemy territory.
Extra time wasn't needed the second time around, but the end result was still nearly identical. Senior Gavin Swearngin scored a team-high 13 points and McLouth came back for a 45-44 victory in Thursday's rematch.
After falling behind and trailing, 22-13, at halftime, the Bulldogs (9-4) did little to narrow the gap in the third quarter. However, they opened the final period on a 6-0 run to get within two, 31-29. They went in front later in the period and iced the victory with some late free throws by Swearngin.
Junior Carter Gish joined Swearngin in double figures with 10 points. Luke Holland and Robby Thomas led Maranatha with 19 and 14 points, respectively.
In girls action, McLouth spent last week competing in the Jefferson County North Invitational. The Bulldogs (3-10) won one of three contests and finished sixth in the team standings. They opened tournament play with a 48-22 loss to Atchison County Community High School on Tuesday, followed by a 36-26 victory against Maranatha in Friday's consolation game. That pitted them against Perry-Lecompton in the fifth place game, but they dropped a 40-34 decision on Saturday.
Both McLouth teams will return to action when they travel to Riverside (Wathena) on Friday. The girls will open competition with a 5 p.m. tipoff.