Former prosecutor challenging Thompson for Leavenworth County Attorney job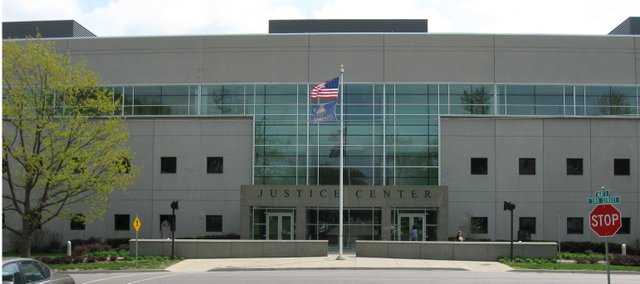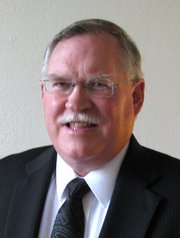 Two former colleagues in the Leavenworth County Attorney's Office will face off for the department's top job this fall.
County Attorney Todd Thompson, a Leavenworth Republican who worked as a prosecutor in the office for five years before winning the top job, will run for re-election to second term. And Pat Cahill, a Leavenworth Democrat who was a prosecutor for 25 years, will challenge him.
Thompson, 36, said the office had become much more efficient in prosecuting criminals since he took over in 2009.
"We're trying more cases, and we have far more convictions," Thompson said.
But Cahill, 63, trumpeted his greater amount of experience working as a prosecutor and working jury trials. He operates a private attorney practice in Leavenworth.
He was inspired to become a prosecutor, he said, after he was the victim of a robbery while working in a liquor store in Topeka, after his first year of law school at Washburn University. The robber pled guilty, but he did not show for his sentencing after being released on bond, and a few months later Cahill heard on that radio that the man had been arrested in Junction City for armed robbery, kidnapping and rape.
"I said, 'You know, there's got to be a better way to do this,' " Cahill said.
Recalling how he felt unsafe as the robber remained free for months during the court process and even returned to the store once, Cahill said protecting victims would be a priority for him. Especially in cases of sexual assault, domestic violence and child abuse, he said, protecting victims is crucial.
"The impact of sexual assault and child abuse on victims is horrendous," Cahill said.
Thompson, meanwhile, said that cracking down on drugs would be his primary focus.
"Those are the issues that we see that cause the robberies and burglaries, the thefts and the deaths," Thompson said.
Thompson was elected county attorney in 2008. Since then, he said, the number of cases prosecuted by the office has increased by 40 percent, and a backlog of cases has been erased. And the office has done that while communicating well with the county's law enforcement agencies and the public, he said.
"I'm really proud of what our office has been able to do," Thompson said.
Cahill recalled working alongside Thompson in the county attorney's office at one point.
"I think he's a very nice person," Cahill said. "I think I have significantly more experience in the system than he does."
The general election for county attorney, as well as other county, state and national offices, will be Nov. 6.