County's 2013 budget will raise levy by one mill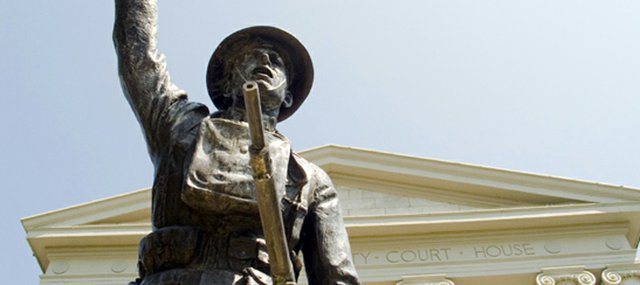 Leavenworth County Commissioners settled Thursday on a 2013 budget that will increase residents' property taxes by one mill.
The money raised by that extra mill — equivalent to $1 in taxes for every $1,000 in assessed property value — will be stored away in a capital improvement fund for road and bridge projects. Each mill is estimated to net the county about $572,000.
Commissioners had already agreed to increase the county's road and bridge budget by about $725,000, with $425,000 being transferred from the capital imrovement fund. That would have allowed for the mill levy to remain at its 2012 level, about 35.5, but Commissioner John Flower proposed a one-mill increase to set aside funding for additional road projects in 2013 or beyond.
County Administrator Pat Hurley said the public works department had been stuck behind schedule on road and bridge maintenance in recent years, and the additional funding should allow it to move from deferred maintenance to preventive maintenance.
"They're getting made, if not whole, in good shape again, in terms of potential to do more road and bridge work in the future," Hurley said.
Flower said road and bridge projects can run up large bills. For instance, paving a gravel road will come with a cost of at least $500,000 per mile. Storing away some additional funds, he said, will give the public works department some flexibility in case of emergencies or even allow it to get ahead of schedule on maintenance.
"This is a way to build that reserve so that we can continue to do bigger jobs," Flower said.
The county's final 2013 budget, which commissioners approved for publication Thursday, will also allow for a 3 percent salary increase for county employees, the hiring of a new financial analyst for the county and increased funding for possible business incentives.