McLouth softball team eyes state title in 2012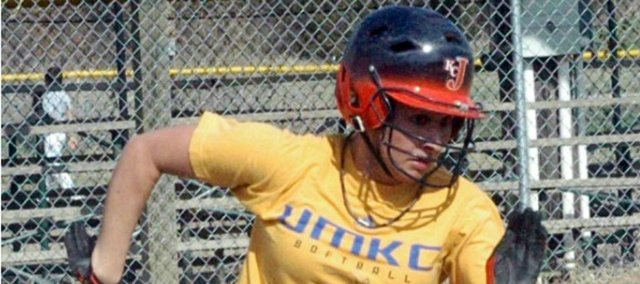 Photo Gallery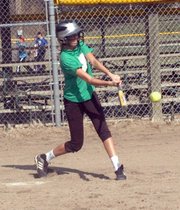 McLouth softball seniors
Four seniors will try to lead the McLouth High softball team to a Class 3A state title this season.
McLouth — Last season, the McLouth High softball team broke a two-year dry spell when it returned to the Class 3A state tournament. With the start of the 2012 season less than two weeks away, the Bulldogs have more than just a trip to Manhattan on their minds.
With all but three players back from last year's squad, coach Ballard Patterson and company have their sights set on some hardware for the school trophy case.
"We're pretty excited. We feel like this is going to be one of our better years," Patterson said. "We have a lot of depth and a lot of upperclassmen. We've got four seniors and a whole bunch of juniors that are ready to go."
Patterson, who coached the Bulldogs to a 20-4 mark a year ago, must replace a trio of 2011 graduates in pitcher Kaley Patterson, catcher Jessie Troupe and outfielder Kaitlyn Sparks — all of whom are currently playing in college.
Those departures don't necessarily mean a drop-off in talent, though, as the 2012 roster is highlighted by four seniors, including two college signees. Looking to lead the charge are pitcher Kendra Leach, who committed to the University of Missouri-Kansas City last November, and outfielder Emily Welsh, who signed with Kansas City Kansas Community College last month.
"I am so excited," Leach said. "I've been practicing and practicing, and I'm really excited to get out there for our first game. Our team is looking really good."
Other seniors include infielder Morgan Drinnon, who transferred from Eudora this year, and outfielder Kelsey Campbell.
Practice officially began the last week of February, but several Bulldogs have already spent plenty of time on the diamond this year. A good portion of the team plays competitively during the offseason, which Patterson said made for an easy transition when practice got underway.
With defensive sets and signs already covered, players have shifted their focus to polishing their swings in the batter's box and finding the best possible batting order.
"That's the good thing about having a lot of experience," Patterson said. "We're really in just tuning mode. We're making sure everybody's swing is where it needs to be. Now it's just a matter of tinkering a little bit and seeing how we get the most run production."
The squad has also worked to shake off any cobwebs in other fundamental areas, such as fielding and base running.
McLouth will open its season March 26 with a trip to Perry-Lecompton. As the season unfolds, Patterson hopes the Bulldogs can eliminate errors that translated to last year's exit from the state tournament — a first-round loss to Larned.
"I think we can hit, pitch and defend with anybody in the state," he said. "Our problem is the girls, they've got to get used to playing at that high level that it takes to push over the hump and get through our own mistakes. The toughest team on our schedule is ourselves."