Five questions: Storm preparation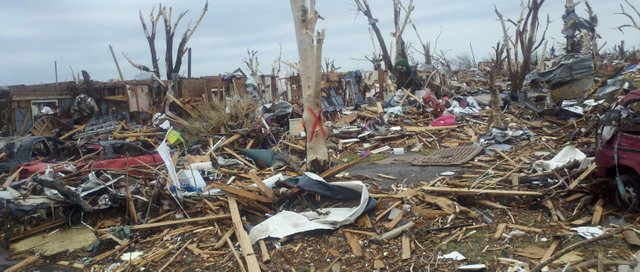 Severe Weather Awareness Week in Kansas was March 12-16. The Kansas Department of Health and Environment answered these questions about the proper precautions to take.
Q: What should I do prepare for severe weather season?
A: Make sure you have what you need in your emergency disaster kit, and refresh your memory with the definitions of warnings and watches. In 2011, the National Weather Service reported about 68 tornadoes statewide, serving as a reminder that severe weather can strike anywhere this tornado season.
Q: What is the difference between a "watch" and a "warning?"
A: When conditions are favorable for severe weather to develop, a severe thunderstorm or tornado watch is issued. Information from weather radar, spotters and other sources is used to issue severe thunderstorm and tornado warning for areas where severe weather is imminent.
Q: What are the first steps to take when there is a warning?
A: If you determine you need to take shelter, be sure every family member puts on hard-soled footwear, and take your emergency disaster kit with you.
Q: What should be in an emergency disaster kit?
A: Non-perishable food items and water (and a manual can opener if your kit contains canned food), blankets or sleeping bags, a change of clothing for each family member, a first-aid kit, prescription medications, sun block, a flashlight and batteries, an NOAA weather radio, a set of car and house keys, a whistle to signal for help, a highway map that marks the counties to follow the storm, a credit card or cash, identification and any specific items you may need for children such as diapers or formula.
Q: Is there anything else to keep in mind?
A: Additional supplies and equipment may be necessary for family members with disabilities or medical conditions. Don't forget, your pets will also need supplies. Another good preparation tool is to designate an out-of-state friend as your family contact in case weather strikes while your family members are apart. Find more information at ready.gov.