House advances bill creating prayer room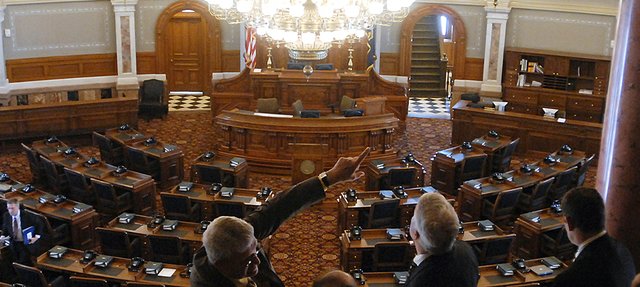 Topeka — The Kansas House has given first-round approval to a bill creating a prayer room at the Statehouse.
The House planned to take final action on it Thursday. Approval would send it to the Senate.
During a debate Wednesday, supporters said other states, including Florida and Arizona, and Congress have set aside capitol space for prayer. The bill does not list a location within the Statehouse for the prayer room.
House Majority Leader Rep. Arlen Siegfreid, an Olathe Republican, originally sought to create an all-faiths Chapel. But he and other supporters said the Prayer and Meditation Room would contain no religious symbols, and religious materials would not be kept there permanently.
Also, the room would be set up using private donated funds, and donors' names would be kept confidential.