Basehor Orscheln store putting on finishing touches; opening set for Monday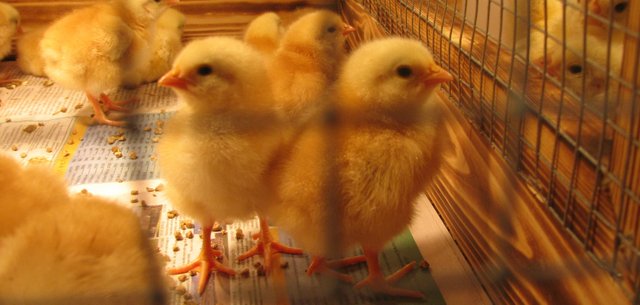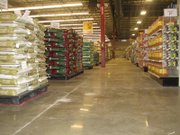 The lights were on, employees lined the aisles and country music rang from the speakers at Basehor's new Orscheln Farm & Home store Friday morning, but the doors to the city's new retail anchor were still closed.
Those doors are set to open by 8 a.m. Monday, said Orscheln district manager Dwight Isringhausen, who was walking up and down the aisles to monitor progress as employees loaded goods onto shelves and displays.
The store, at 15256 Wolf Creek Parkway, could even open sometime Saturday or Sunday if everything comes together by then, he said, but prospective customers can expect it for sure by Monday morning.
As of about 8 a.m. Friday, the store was still waiting for a few more shipments of products to come in, and a few parts of the store were yet to be stocked. Two employees lifted barbecue grills onto a pallet display, another stocked a jewelry case and two more loaded up buckets of tractor fluid.
Isringhausen said he wanted everything complete by the time customers come in the doors.
"We would rather open a quality product," Isringhausen said.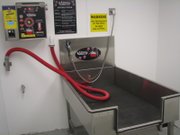 The roughly 43,000-square-foot building is larger than most of the 13 eastern Kansas Orscheln stores Isringhausen oversees, he said, and it will offer a few features that exist in only a few or none of the company's 155 stores in nine states. Those include a self-serve dog-washing station and a tire shop complete with a car lift.
"There's some interesting things that we haven't tried," Isringhausen said.
Among the products he expects to appeal to the Basehor area are pet and livestock goods and lawn and garden products, he said.
"The big thing for the community, I think, is if you need it for your pet or livestock, we've got it or we can get it," Isringhausen said.
He said he could tell people in the area were eager for the store's arrival, judging from the 20 or so potential shoppers he said he's had to turn away from the front doors in recent weeks.
The store will have a grand-opening event featuring entertainment and shopping specials likely around the first week of May, Isringhausen said.
City officials said the store, which will replace the Wolf Creek Marketplace grocery store that closed in 2010, would be a boon to development along U.S. Highway 24-40 when the company announced its purchase of the property in December. The Basehor City Council agreed last fall to offer Orscheln a 95 percent property-tax rebate through 2019, though the store will be subject to an additional 0.75 percent sales tax as part of a transportation development district created to pay back a state loan for the construction of Wolf Creek Parkway.