Flower not running for re-election to Leavenworth County Commission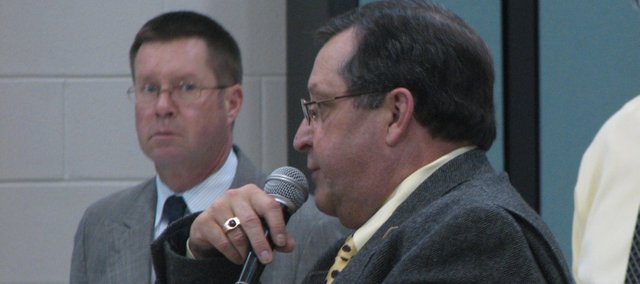 Leavenworth County Commissioner John Flower, a Basehor Republican, will not run for re-election this year, he said Monday.
Flower said the decision not to run again was a difficult one.
"It just seemed to me that this was the appropriate time to get some new blood into the office," Flower said.
Flower represents the commission's 3rd District, which covers all territory south of Dempsey Road. The only candidate to file for the 3rd District race so far is Tonganoxie City Council member Dennis Bixby, also a Republican. The filing deadline is June 1 for the November general election.
Flower, 65, is retired from AT&T Inc. He was elected to the commission in 2008 and his term will end in January 2013. He said he hoped his announcement would encourage more candidates to file.
"I just think that the citizens deserve the opportunity for the debate," Flower said.