THS

soccer to face Hayden in state semifinals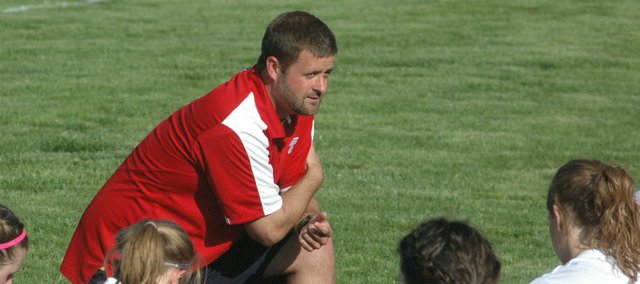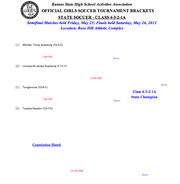 The Tonganoxie High girls soccer team is the top seed from the northeast regional in the Class 4-1A state bracket, released Wednesday by the Kansas State High School Activities Association.
The Chieftains (10-8-1) will put their eight-game win streak on the line when they open play against Topeka-Hayden (12-7) at 7 p.m. Friday at the Rose Hill Athletic Complex. The Wildcats — the second-seeded team out of the south central regional — reached the state tournament with a 3-0 quarterfinal win Tuesday at Rose Hill.
The other semifinal match pits Wichita-Trinity Academy (15-4) against St. James Academy (7-11-1) at 5 p.m. Friday. Trinity is the top seed out of the south central regional and reached state with a 9-0 win Tuesday against Wichita-Independent. St. James punched its ticket with a 2-0 upset victory Tuesday at Spring Hill.
Entering state quarterfinal action, Rose Hill and Spring Hill were ranked first and second in the state, respectively.
The winners of each semifinal game will meet in the state championship at 2 p.m. Saturday. The losers will square off in a consolation match at noon.