Leavenworth County Commission agenda: week of May 28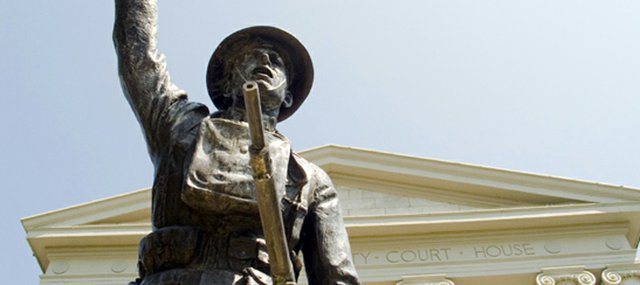 The Leavenworth County Commission meets regularly at 9 a.m. each Monday and Thursday at the Leavenworth County Courthouse, 300 Walnut St. in Leavenworth. The commission will meet Tuesday, May 29, because Monday, May 28, is Memorial Day.
Agenda for the week of May 28:
Monday, May 28
Memorial Day — courthouse closed
Tuesday, May 29
9 a.m.: Public comment/administrative business/administrator's report
Approval of minutes of May 24
Commissioners will review bills for the month of May for the remainder of the day.
Wednesday, May 30
11:30 a.m.: Leavenworth County Port Authority meeting at Leavenworth County Development Corporation office, 1295 Eisenhower Road in Leavenworth
Thursday, May 31
9 a.m.: Public comment/administrative business/administrator's report
Approval of minutes of May 28
Approval of agenda for week of June 4