Woman drives vehicle into Mirth Cafe Too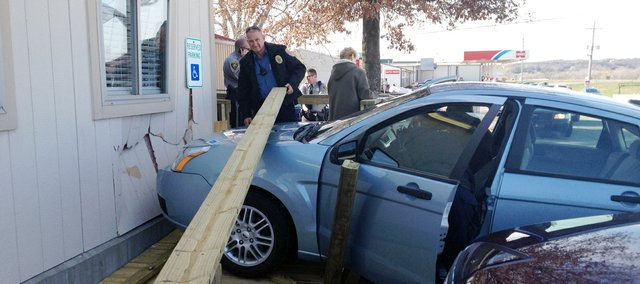 A car drove into a newly opened restaurant early Tuesday afternoon in Tonganoxie.
Tonganoxie City Fire and Police departments responded to the accident at 12:50 p.m. Tuesday at Mirth Café Too, 1212 E. U.S. Highway 24-40
Police said it appeared the female driver was trying to reverse but instead accelerated over the side of handicap accessible ramp and into the front of the building.
Mirth Café Too owner Lena Zahorik said an elderly couple was dining when the car crashed into the wall where they were seated. They were shaken up, she said, but uninjured.
Police did not release the name of the driver or her passenger by The Mirror's print deadline Tuesday.