Yuletide fun in downtown Tonganoxie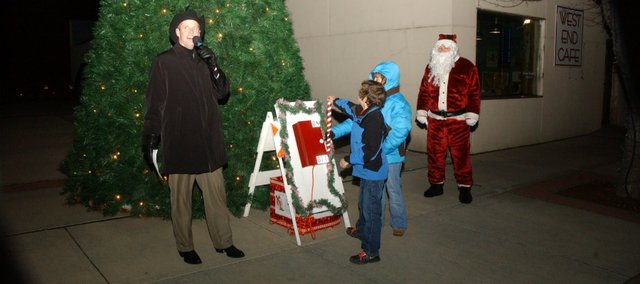 Downtown Tonganoxie will take on the feel of Christmases long ago with an old-fashioned Christmas celebration Saturday along Fourth Street.
Festivities begin at 3 p.m. with carriage rides and photos with Santa Claus. Youths can head to the former Ratliff Drug Store at Fourth and Bury streets for photos with St. Nick.
Residents dressed in clothes resembling Victorian-era clothing, as well as carolers, will roam Fourth Street during the celebration.
Youths from Tonganoxie schools will perform and Bob Norris will serve as DJ during the event and provide music as well.
One of those residents wearing Victorian clothing will be Mayor Jason Ward, who will be part of the Mayor's Christmas Tree Lighting at 5:30 p.m. near West End Cafe.
Tonganoxie Elementary School students also have teamed up with Ward for the Mayor's Challenge Food Drive. The class providing the most donations by today will help Ward turn on the lights to the downtown tree for the first time this holiday season. The class that collects the most in donations by Dec. 14 will be rewarded with a pizza party with the mayor.
The Tonganoxie Police Department also will be continuing its toy drive during Saturday's festivities.