Commission agenda: week of Oct. 22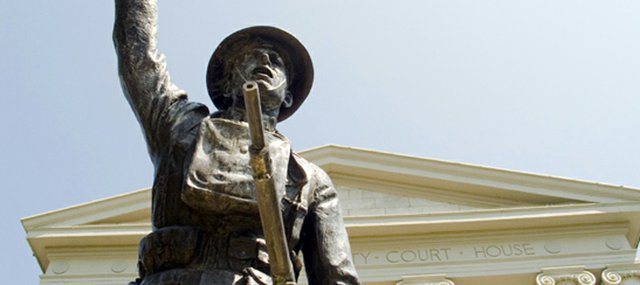 The Leavenworth County Commission meets regularly at 9 a.m. each Monday and Thursday at the Leavenworth County Courthouse, 300 Walnut St. in Leavenworth.
Agenda for the week of Oct. 22:
Monday, Oct. 22
9 a.m.: Public comment/administrative business
• Commissioners will review the bills for the month of October for the remainder of the day.
Tuesday, Oct. 23
Noon: Mid-America Regional Council meeting, Kansas City, Mo.
Thursday, Oct. 25
9 a.m.: Public comment/administrative business
• Approval of minutes of Oct. 22
• Approval of agenda for the week of Oct. 29
9:30 a.m.: Jeff Joseph, Planning and Zoning
• Case #34-12, McDowell Special Use Permit
• Case #46-12, Lincoln Farm Preliminary and Final Plat
• Case #47-12, DeHoff Corner Subdivision Preliminary and Final Plat
10 a.m.: Mike Spickelmier and John Forslund, Public Works/Buildings and Grounds Public
• Works' road/Capital Improvements work