Five questions: Electoral what?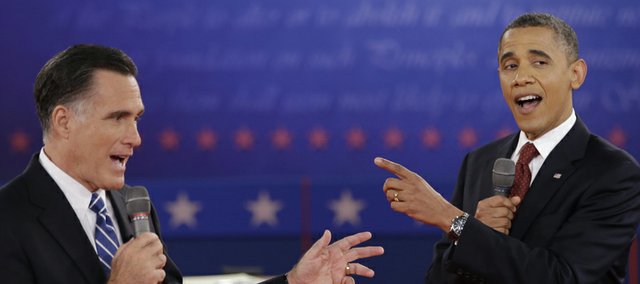 If you aren't involved in politics in some way, the Electoral College can often be a confusing concept. Below, Marilyn Gaar, political science professor at Johnson County Community College, offers some insight.
Q: What is the Electoral College?
A: The framers of the U.S. Constitution allowed each state to select a group of electors to cast their state's vote for president of the United States. These electors constitute an indirect method of selecting the president, and they are popularly referred to as the Electoral College, although that phrase does not appear in the U.S. Constitution.
Q: How does it work exactly?
A: Each state is allowed to decide how to select its electors, although by 1860, all states were directly electing their electors. The number of electors is equal to the number of senators and representatives held by that state, however, no senator, representative or person holding a position within the U.S. government can serve as an elector. A presidential candidate needs a majority of the electors' votes to win the presidency.

Q: Why was it created?
A: The framers of the constitution were intent upon establishing a form of government that could not abuse the powers entrusted to it. All in all, the Electoral College system functions exactly the way the framers of the U.S. Constitution intended: It prevents majorities from running roughshod over the issues and concerns of the rest of us. At no time in the history of the United States has the president been directly elected by the voters.
Q: How many total electors are there?
A: There are a total of 538 electors.
Q: So does my vote even count?
A: The electors are pledged to vote for the candidate who wins the popular vote in their state. There are two exceptions, Maine and Nebraska, which have proportional systems that required the electors to apportion their votes based on the percentage of the popular vote won by each candidate.
Eliminating the Electoral College frequently is discussed. The last heated debate followed the 2000 election. Ironically, given the lopsided concentration of voters in several states, a presidential candidate could win the popular vote in an election by catering only to a handful of cities. The Electoral College actually forces the candidates to pay attention to a larger percentage of the population in a larger number of states.