"

The Stubborn Princess" coming to Tonganoxie library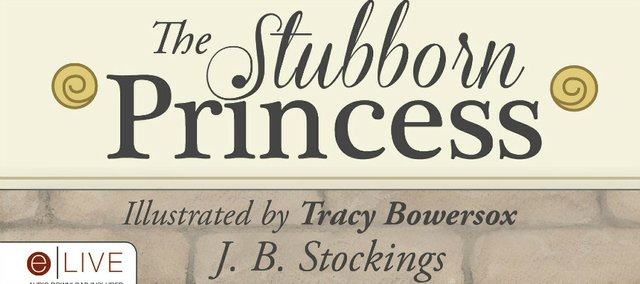 Jodi Bowersox isn't quite sure where the inspiration for her latest children's book originated, but it became a family affair.
She wrote the 44-page "The Stubborn Princess" and her son Tracy Bowersox created the illustrations.
"I'm not sure where the story came from," said Jodi Bowersox, who goes by the pen name of J.B. Stockings. "It poured down one day.
"I wrote it quite a long time ago."
She also approached Tracy about doing the illustrations, "because he's quite the little artist."
"I kept after him to illustrate it for me," Jodi said.
After some time of pitching the book to publishers, Tade Publishing picked up the book last December.
Saturday morning, Tonganoxie Public Library will have a gathering featuring the book. From 10 a.m.-noon., there will be refreshments served and books available for purchase. Youths dressing up as princes and princesses also will receive a 10 percent discount if they purchase a copy of the book.
The book is about a large bird that mistakes a princess' knotted hair for a nest. The bird lays her eggs and sets into motion an unexpected turn of events as the princess is flown far away. Getting back home requires that she focus her stubborn streak in a new direction, and getting back to normal will require she truly see herself for what she has become.
Proceeds from the book will go to Tracy, who has cystic fibrosis. He lives in Colorado Springs with his brother Tristan.
The siblings have a business called QuipTracks, which offers humorous commentary that complements movies, similar to "Mystery Science Theater 3000." The business' website is quiptracks.com.
"His health is too up and down for a regular 9-5 job," Jodi said. "This will help support him."
Jodi's first book was "A Tale of Two Kitties," which was published in 2006.