Council remembers 9/11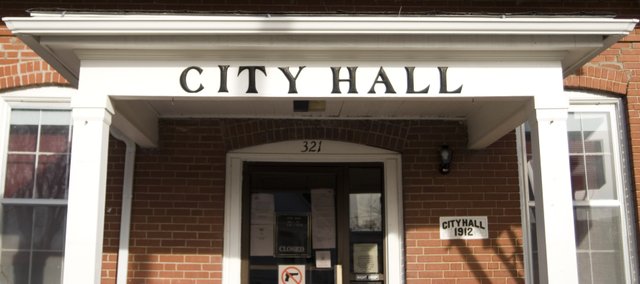 Tonganoxie City Council members recalled where they were when the terrorist attacks of Sept. 11, 2001, occurred during Monday's regular council meeting.
Mayor Jason Ward shared his memories and asked others to do the same if they wanted to.
"Just to remind folks to remember those who lost their lives on that day and remember those who continue to fight for our freedoms and fight terrorism," Ward said.
The mayor recalled working in downtown Kansas City on the 32nd floor of an office building.
"They were landing planes at the downtown airport," Ward said. "One after another. It was surreal."
Council member Dennis Bixby recalled returning home from work in Kansas City, Mo., that day and seeing long lines at gasoline stations at a time when gas prices spiked substantially. Bixby had a quarter-tank of gasoline in his truck.
"I just kept thinking I want to get home to see my family and if I can't get to work tomorrow, that's OK," he said.
Council member Andy Gilner, a Tonganoxie High School social sciences teacher, recalled being in class with students throughout the day. Fellow council member Bill Peak remembered worrying about what other structures could be attacked after planes struck the World Trade Center.
He recalled being on a flight a few weeks before 9-11 and remembering how security has changed since that time.
City Administrator Nathan McCommon said he visited Ground Zero a year later. A memorial fence surrounded the entire area. He said it was a somber area a year later.
"It was as quiet as standing on a mountain," McCommon said. "I could hear the zipper bouncing on my jacket."