LIFE

Preschool to open next week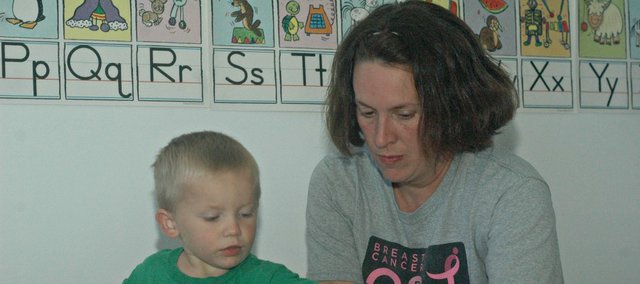 Gretchen Busche had been discussing for about a year the need for additional preschool offerings in Tonganoxie with a friend who is a preschool teacher.
On Monday, the fruit of that discussion — Learning Is Fun and Exciting Preschool — will open in the former Nazarene church at 16979 Chieftain Rd. south of Tonganoxie.
"Although Tonganoxie has some things to offer, we just don't have enough to accommodate the entire community," Busche said. "We're trying to provide a good education for children before they go to kindergarten for a reasonable price so everyone can afford to come out and get in a program prior to kindergarten."
Busche said 10 children are enrolled so far, and there will be a meet-the-teacher night from 5 p.m. to 7 p.m. Thursday. At that time, the community is welcome to tour the preschool.
Preschool will be offered for children who are 2 1/2 to 5 years old. Classrooms will be organized into 10 interest areas: art, blocks, cooking, computers, music and movement, discovery, dramatic play, library, sand and water and toys and games.
Preschool hours will be 8:30 a.m. to 11:30 a.m., but Busche hopes to offer care for children before and after school starting in January.
Though 10 students will be enrolled when the school opens Monday, Busche said the school could accommodate 38 students.
Busche also rents out space at the building on Sundays for the Yokefellowship Southern Baptist Church, which is not affiliated with the preschool.
LIFE Preschool's phone number is 402-689-6339, which is Busche's cell number.