5 questions: Made for monarchs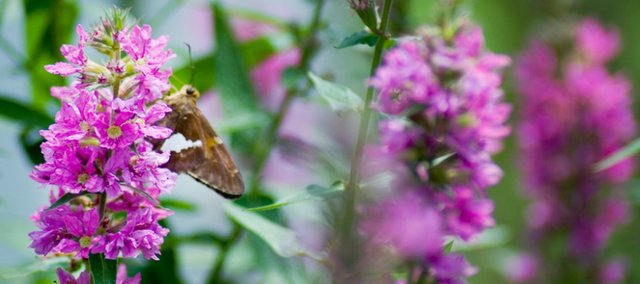 Candy Dials is a Leavenworth County master gardener and has been butterfly gardening for five years. She shares tips on how to attract butterflies and provide much-needed habitats.
Q: Why start a butterfly garden?
A: They're pretty gardens, and butterflies need a permanent habitat. Monarchs are the only butterfly that migrates, but all butterflies need a safe habitat to lay their eggs. During migration in spring and fall, Monarchs will stop by your garden to eat and rest. For butterflies that don't migrate, your garden can become a home, providing a place for larvae to eat, caterpillars to complete metamorphosis and adult butterflies to thrive.
Q: What kinds of plants do butterflies like?
A: Some butterflies will only lay their eggs on one type of plant because their larvae will only eat that particular type. For example, Monarchs and their larvae only eat milkweed. Other butterfly-attracting plants are daisies, parsley, fennel, catmint, zinnias, verbena, flax, lavender, Russian sage, sunflowers, asters and cosmos.
Q: What else do butterflies need?
A: Butterflies need a shallow water container to drink from, preferably with pebbles to perch on. They also need trees and bushes to perch in at night, protecting them from predators.
Q: Where should I put my garden?
A: Most of the plants that attract butterflies require full sun. They also need to stay warm during the day, so you'll want your garden in full sun. You also want to keep pets out of garden.
Q: Any other precautions for a butterfly garden?
A: Don't use any insecticides, and it's best not to use herbicides either. And when choosing plants, make sure they're right for Kansas weather.
For more information about butterfly gardening, visit monarchwatch.org.