McLouth hosts annual home track meet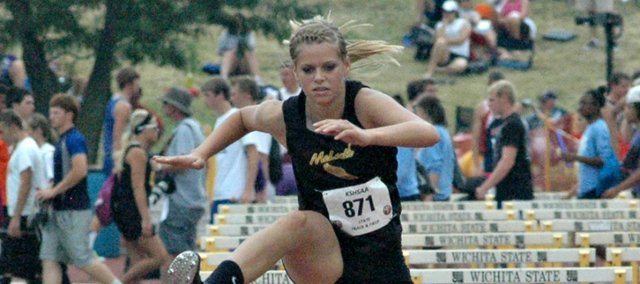 Related document
The McLouth High track and field team welcomed 12 schools to town on Friday for its annual home meet. The Bulldog boys took fourth in the team standings with a score of 54, while the girls placed 11th with 21 points.
Dakota Cop captured two individual titles to lead the MHS boys. The senior won the 100-meter dash with a time of 12.11 seconds and the triple jump with a distance of 39 feet, 9.5 inches. Junior Drew Cerny joined Cop as an event winner with a first-place finish in the 200-meter dash (24.58). Christ Preparatory Academy won the boys team title with a score of 112.
The Bulldog girls didn't have any individual titles, but junior Kayla Steffey and sophomore Summer Cerny each scored team points in multiple events. Steffey took second in the pole vault (seven feet) and sixth in the 200-meter dash (29.71), while Cerny took fourth in the 300-meter hurdles (56.68) and sixth in the 100-meter hurdles (19.14). Wathena-Riverside claimed the girls championship with a score of 103.
The Bulldogs will be back in action Tuesday at Atchison County Community High School in Effingham.