Citywide garage sale date set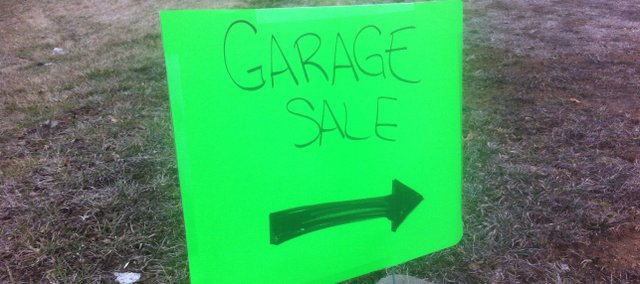 Tonganoxie will have a citywide garage sale in the coming weeks.
The spring event will be June 1, while the fall citywide garage sale will be Saturday, Oct. 5.
The event has had various sponsors in the past, but organizers were unable to put the event together this spring.
Tonganoxie City Hall volunteered to set dates for the garage sales.
There will not be any registration required for this year's sales. Everyone is welcome to participate.
The city also is looking at having a citywide spring cleanup day, but a specific date hasn't yet been decided.
For questions about the garage sales, contact Tonganoxie City Hall at 913-845-2620.