Staples finishes fifth at national Hershey Games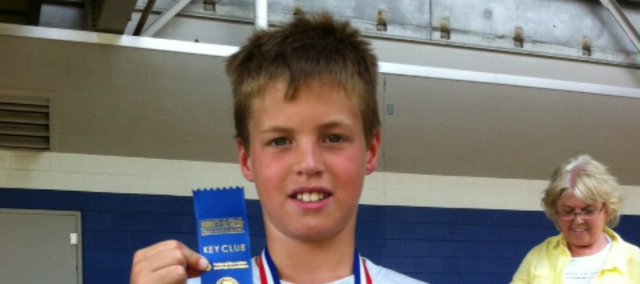 Ethan Staples, an incoming fifth-grader at Tonganoxie Elementary School, placed fifth in the 50-meter dash at the Hershey's National Track and Field Games Saturday in Hershey, Pa.
This year's North American finals featured more than 400 participants ages 9 to 14 from across the U.S., Canada and Puerto Rico. Staples, 10, crossed the finish line in 7.7 seconds — about a third of a second slower than his regional qualifying time. Malcolm Christie of Fredericton, New Brunswick, Canada, won the event with a time of 7.44.
Staples was the first Tonganoxie resident to qualify for the national games since Conner Kietzmann took fourth in the 400-meter in 2005. Staples qualified for the national meet at a regional competition June 21-22 in Hutchinson.
While in Hershey, Staples and his family also got to visit the Hershey's amusement part and take a tour of the chocolate factory.