Five Questions: Fire safety during holidays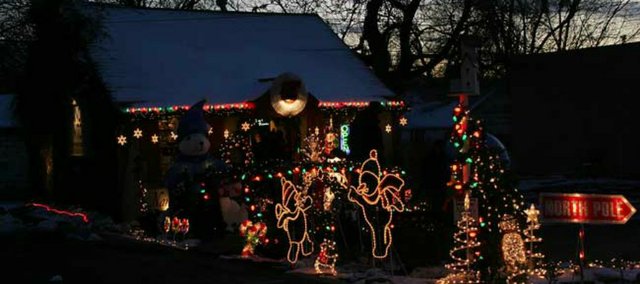 Strings of lights, candles and hundreds of feet of extension cords make their way out of the closet this time of year, decorating houses and giving each home a unique feel during the holidays while also presenting a fire hazard. We went to the U.S. Fire Administration seeking tips on how to decorate your house safely, minimizing risk of fire and any holiday devastation.
Q: What is the leading cause of fires during the holidays?
A: Cooking, whether it's preparing holiday meals or a nightly dinner, is the leading cause of fires during the months surrounding the holidays.
Q: What usually causes a Christmas tree fire?
A: One of every three home Christmas tree fires are caused by electrical problems. Although Christmas tree fires are not common, when they do occur, they are more likely to be serious. A heat source too close to the tree causes roughly one in every six Christmas tree fire.
Q: How can I safely display open flame, such as a candle?
A: Make sure the flame is in an open area. More than half (56 percent) of home candle fires occur when something that can catch on fire is too close to the candle.
Q: If I have a real Christmas tree, how can I ensure it doesn't present a fire danger to my house?
A: Christmas trees account for hundreds of fires annually. Typically, shorts in electric lights or open flames from candles, lighters or matches start tree fires. Well-watered trees are not a problem. A dry and neglected tree can be.
Q: Where can I learn more about protecting my house? A: Free information on how to better protect any house can be found at the U.S. Fire Administration website at usfa.fema.gov.