Tonganoxie City Council approves concealed carry exemption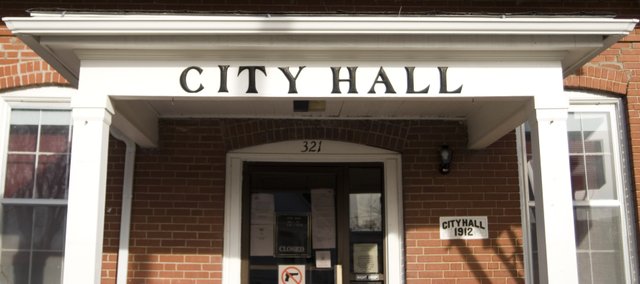 Concealed firearms won't be allowed in Tonganoxie city buildings.
The city approved, 4-0, an exemption from state law allowing concealed firearms in municipal buildings. A law that passed in June allows for concealed carry in public buildings unless the buildings have guards and security machines to screen for weapons.
The city has a four-year exemption in which time it must implement a security plan. Currently, concealed guns are allowed, under the law, in public buildings unless they provide adequate security — such as metal detectors or security guards.
In other business, the council:
• Approved, 4-0, hiring a part-time custodian at Range 1, Step A in the city's pay scale.
• Approved, 4-0, creating and recruiting an administrative assistant at Range 3 in the city's pay scale.
• Approved, 4-0, purchase of two 2014 Ford Interceptor Utility V6 all-wheel drive sport utility vehicles from Shawnee Mission Ford for $68,682. The price tag includes lights, sirens and decals and falls below the police department's budget of the $70,000 for the two vehicles.
• Approved, 4-0, an agreement with Leavenworth City/County Probation Department for 2014 for $9,929. The 2014 fee is based on caseloads in 2013.