Fall Creek Villas to expand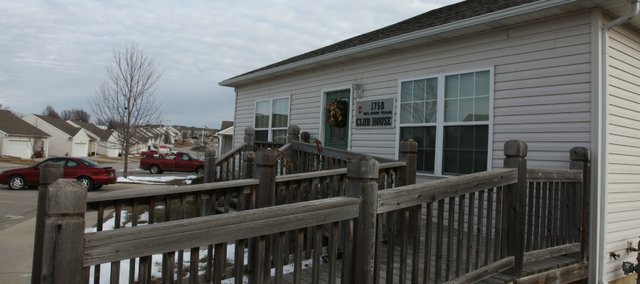 The second phase of an adult living community is expected to start later this year.
Cover Property and Management, Inc., has announced plans for a 42-unit addition to Fall Creek Villas, the 55-and-older adult living community just south of U.S. Highway 24-40 off South Park Drive in Tonganoxie.
The addition will complete the community's original master plan by building villas on the remaining 42 lots. Workers finished the first phase in 2004.
The 850-square-foot townhomes in the second phase will be slightly larger than those in the original phase. The units' single-level villas will feature an updated two bedroom, two bath, one car garage open-floor plan. The modern finishes and exterior design will complement the previous phase, while maintaining an emphasis on low-maintenance materials.
During a recent meeting with the Fall Creek Villas Homeowners Association, Casey Conus, Cover Property president, shared his vision for the adult living community.
"We expect prospective residents will appreciate the opportunity to buy or lease a new home within an established community," Conus said. "The Fall Creek homeowners have done an excellent job of maintaining the community, which is one reason why we were so interested in completing the subdivision's development."
Conus expects the first units to be ready for occupancy in April. For more information about the units, contact Conus at 913-961-0567.
Cover Property and Management, Inc. is owned and operated by partners Casey Conus and Matt Deever. Conus and Deever, now of Tonganoxie and Olathe respectively, both originally are from Topeka and graduates of Seaman High School in Topeka.
Each earned a bachelor's in construction science from Kansas State University.
During the past 15 years, Conus and Deever have earned well-established careers in electrical construction and development. Cover Property and Management, Inc. specializes in property management with an emphasis on residential development.