Tonganoxie photographer uses benefit calendars to help people in need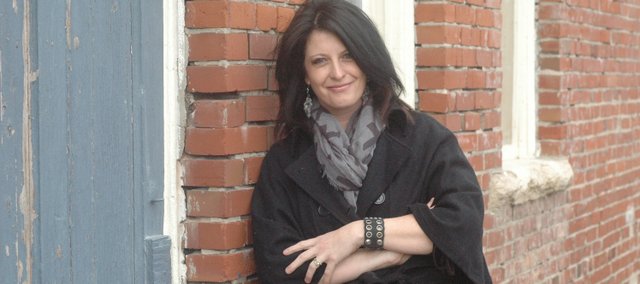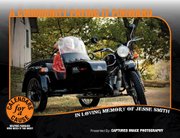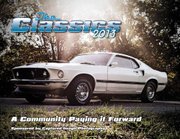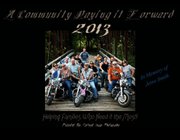 For Misty and Brian Bartlett, 2009 was a year full of challenges.
Brian lost his job, a casualty of the recession. Misty had her part-time photography business but took a hiatus from photos to find a full-time job.
There also was a blessing that April — Misty and Brian welcomed their third child, Jakob, into the world. But their son had complications.
Jakob had low oxygen and blood levels to the brain.
"He was our miracle baby," she said. "We didn't know whether he would make it or not."
She said their son was "on shaky ground" the first week. He made a turn for the better the second week, but without insurance at the time and a pile of medical bills, times were rough.
She said friends and family would help the family out in the form of gift cards and other assistance.
"It lifted our spirits a little bit," she said.
Bartlett now has a small day care she operates out of her home, and her husband assists with her part-time photography business, Captured Image Photography. He also is taking online classes finishing up his teaching degree.
The family is in a better place than it was in 2009, but she said she empathizes with struggles others might be enduring.
"I think coming from the point of knowing what it's like when you don't know when rock bottom is going to hit," she said. "It's very humbling to receive from people, especially when you want to be the giver."
Bartlett wanted to pay it forward somehow. She found a channel through her photography.
Bartlett came up with the idea of benefit calendars. She would take photos of subjects who wanted to be part of the 12-month calendars with proceeds going to families in need.
For $50 each, a person could be in the themed calendars with their motorcycle or classic car — so far the calendars have been bike- or car-themed.
"I posted the idea on Facebook," Bartlett said. "The amount of interest I had was huge."
The $50 helped offset purchasing the calendars. The calendars sell for $15, and the people who pay to be in the calendars get a complimentary calendar and any additional for half price.
Michael Gross, who attended high school in Tonganoxie with Bartlett, volunteered his graphic design talents for the covers, and she received a discount from the printing company.
Calendars for a Cause can be purchased at H Avenue, the Coffee Depot and Hair and Co. in Tonganoxie, and Helen's Hilltop on Kansas Highway 16 west of Tonganoxie.
The first biker calendars raised $3,000 and was split between two recipients.
Diana Smith and Christy Lindsay, both of Tonganoxie, were the first to receive proceeds from the fundraisers.
Smith's husband, Jesse, died in 2012 after a bout with lung cancer.
Lindsay was diagnosed with breast cancer in 2011. Her last treatment was in August 2012.
Smith and her husband operated restaurants at various Tonganoxie locations though the years.
Bartlett actually was one of the first girls to work for the Smiths when they owned the Old Ice Cream Parlor and Grill where Reece and Nichols now is located on U.S. Highway 24-40.
"When she told me she was doing the calendar, I was just flabbergasted," Smith said. "Just no words."
Smith said the calendar has a special place in her heart — a nephew is featured in the calendar dedicated to her late husband. The couple also enjoyed riding a motorcycle.
"He bought one about three years ago," Smith said. "We rode about every chance we had."
The biker calendars certainly are keepsakes for Smith.
"I've got a little box with his memorials," she said. "The calendars will go in that box when the year's over."
For Lindsay, she was fighting breast cancer as a single parent.
Lindsay's husband died just more than five years ago. Her two daughters drew benefits from Social Security, but assistance expires when a child turns 18.
"At a certain point in time, I needed a second job, but I couldn't get it at that point in time," said Lindsay, who now works two jobs.
Lindsay said she told Bartlett on occasion that she didn't want help, that the Smith family was more deserving.
In retrospect, Lindsay's glad she accepted the helping hands.
"Had she not insisted, I probably wouldn't be sitting where I am today getting back on my feet," Lindsay said. "All I can say is she was a blessing to me at a time when I really needed it.
"Even though I didn't want to accept it, she was very helpful when I probably was at my lowest."
Bartlett hopes to continue to help families and has other recipients lined up, including Noah Bedell, who in August was struck by a trash truck while picking up trash for Honey Creek Disposal in Douglas County.
For more information about the calendars, go to Captured Image Photography's Facebook page or call 913-416-0714.